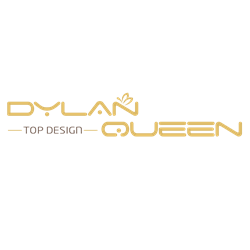 (PRWEB) August 31, 2014
Dylan Queen is a reliable online store of wedding dresses and women's special occasion gowns. On the website of Dylan Queen, clients can find the company's latest designs and promotion. The company has promised to make every effort to create more wonderful outfits at the lowest possible prices.
Dylan Queen is one of the most popular suppliers in the global market. Many customers choose Dylan Queen, because its customer service team is unrivaled. With attentive and helpful operators, should a question or problem arise, the customer service team at Dylan Queen is always willing and able to assist. At Dylan Queen, every customer can be elegant, confident and sexy.
Moreover, the business has employed more than 20 new designers in 2014. They know the customs and habits in different countries, and they can make custom designs for ladies worldwide. Moreover, Dylan Queen hopes to add some new language channels to its website, so that ladies who speak French, German, Spanish, and Portugese can buy dresses conveniently in their mother languages.
The CEO of Dylan Queen says, "The updated website allows us to serve our customers worldwide better. It is very important to provide trendy designs to ladies worldwide; prefect designs must can meet the needs of various customers. We have confidence in our designs and service."
About Dylan Queen:
Dylan Queen is a reliable dress company. At its one-stop website, it offers a wide variety of chic dresses, including prom dresses, evening dresses, bridesmaid dresses, formal dresses, etc. Its aim is to provide customers with fashionable gowns at acceptable prices. It frequently updates its website with new assortments.
For more details of the company and its cheap products, please visit http://www.dylanqueen.com/.