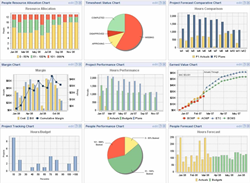 Dulles, VA (PRWEB) August 31, 2014
Unanet, a developer of services automation software that helps project-based organizations manage people and projects for improved efficiency and effectiveness, is a Gold Sponsor of the 2014 Dynamics SL User Group Annual Conference.
The conference will take place at the Westin Boston Waterfront from September 24-26th. In addition to a wide variety of keynote and track sessions on specialized topics, attendees have access to the exhibit hall where they can learn about complementary products and services. Unanet will have a booth to present live demonstrations on the software. More information on the conference is at: http://www.msdslug.com/e/in/eid=5.
Steve Bittner, Unanet's Senior Vice President of Solutions, will also present in a session titled, "Delivering Outcomes for Project-Based Organizations- Resource Scheduling, Time & Expense, Billing, Project Reporting & Dashboards."
Bittner lead development of the automated integration between Microsoft Dynamics SL and Unanet software.This integration capability, referred to as SLConnect, enables many Unanet customers, including IT consulting firms, research groups, non-profits, and government contractors, to view project profitability, revenue and expenses and financials in one place, giving them greater visibility into project and workforce performance. Unanet's software provides initial opportunity planning and resource forecasting, through detailed budget planning and staff scheduling, timesheets and expense reporting, and real-time reporting. SLConnect enables a single point of entry for data on projects and people with no duplication of effort, with automatic replication between Unanet and MS Dynamics SL to ensure data integrity between the systems.
About Unanet:
Unanet is a leading provider of Cloud or On-Premise software for project-based organizations. Unanet delivers skills management, resource planning, budgeting & forecasting, time & expense reporting, billing & revenue recognition, and project management reporting. Over 1,000 organizations rely on Unanet to maximize staff utilization, reduce administrative costs by 90%, improve invoicing by 10X, and support forward decision-making for improved operations.