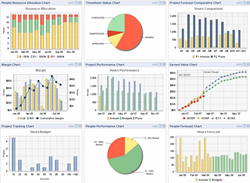 This new role will offer expanded services for customers to adopt Unanet capabilities more fully, better understand opportunities for success, and make it part of their culture.
Dulles, Va (PRWEB) August 31, 2014
Unanet, a developer of services automation software that helps project-based organizations manage people and projects for improved efficiency and effectiveness, has announced it has appointed Max Patin as Director of Customer Success.
Max's title is a new role at Unanet that will complement Unanet's Customer Account Management team. As the Director of Customer Success, Max will be directly embedded into customers' organizations; he will participate in executive reviews and have knowledge of customers' daily operations, risk exposure and business practices to achieve world-class project management practices using the Unanet system.
Donna Kilbourn, Unanet's Executive Vice President of Customer & Partner Success, states that this is "a new type of service for customers to adopt Unanet more fully, gain more leverage, deploy more capabilities, understand Unanet better, and make it part of their culture. Through these engagements, Unanet will improve alignment with how our customers achieve successful outcomes."
Before Unanet, Max was the Project Manager for AEgis Technologies, deciBel Research and XonTech, all of which used Unanet software. Max attended the last five years of Unanet's Champions Conferences and provided briefings at the last four of them. He is also one of the co-founders of the Huntsville Unanet Users Group, (HUUG).
About Unanet:
Unanet is a leading provider of Cloud or On-Premise software for project-based organizations. Unanet delivers skills management, resource planning, budgeting & forecasting, time & expense reporting, billing & revenue recognition, and project management reporting. Over 1,000 organizations rely on Unanet to maximize staff utilization, reduce administrative costs by 90%, improve invoicing by 10X, and support forward decision-making for improved operations.