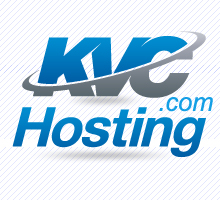 (PRWEB) September 01, 2014
The famous review website ssdhostingreview.com has named KVCHosting as the Best VPS SSD Web Host 2014 for its outstanding hosting performance and quality.
KVCHosting has a good reputation for offering customers' SSD VPS with outstanding features as well as their other leading hosting packages such as Unlimited, Reseller, Regular VPS and SEO Hosting. Apart from that, ssdhostingreview.com specially mentioned following points was considered on selecting KVCHosting as the best VPS SSD Host.

They offer more Space and Ram - KVCHosting provides Up to 650GB (SSD RAID) Space and Up to 64 GB (DDR3) Ram
They offer real SSD not hybrid SSD, which is a combination of SSD and regular
They offer SSD, Samsung EVO840 PRO Raid 10 for much better performance and reliability
Real SSD benefits will reduce I/O on the server and their SSD have read and writing speed up to 90.000 IOPS (Input / Output Operations per Second)
KVCHosting provides SSD VPS with all above mentioned features of a price starting as low as $49.99 a month.
All of these KVCHosting hosting services are backed up by its own datacenter facilities, server hardware, technologies, and engineers, so KVCHosting could guarantee 99.9% uptime and super-fast hosting speed performance. KVCHosting also provides top class 24/7 customer support service.
More information about KVCHosting
Since 2008, KVCHosting have been named as a fast growing webhosting company for quality-driven, technology enriched, and affordable web hosting providers. KVCHosting's data center and head offices are located in Oklahoma (US). More information can be found on their website at http://www.kvchosting.com.
Contact Information:
web at http://www.kvchosting.com
Twitter @kvchosting
Facebook http://www.facebook.com/kvchosting