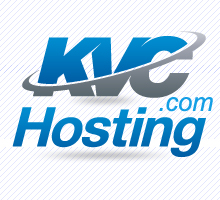 (PRWEB) September 01, 2014
Labor Day, the day to tribute the workforce of our nation is just around the corner. This year KVCHosting is set to offer free of charge services and up to 60% Discounts for every Sign Up for their Unlimited, Reseller, SSD VPS, Regular VPS and SEO Hosting packages as their Labor Day Promotion for 2014.
With KVCHosting's recently updated features such as "HYBRID SSD" for Unlimited Hosting, Reseller and SEO Hosting helps to increase 5 times more speed in performance than Regular Unlimited and Reseller Hosting and reduce I/O (Input/output) of the servers so the customers are in for a great deal with this splendid promotion.
The promotion period starts from Thursday the 30th Saturday of August and will continue till 3rd of September midnight. Labor Promotion for the various hosting packages offered by KVCHosting will be as follows:
SSD UNLIMITED HOSTING
Introducing Unlimited Hybrid

Signup for 3 Years for Unlimited Hybrid SSD Hosting plan and get a free additional Year
(Free years will automatically be added once you are registered)
SSD RESELLER HOSTING

Sign up for 3 months and get 20% off for life for our Reseller K, V, C, O and P Hosting
Use the coupon "labordayR20"
REGULAR VPS HOSTING

Sign up for VPS V or above hosting plans and get Extra 2GB Ram
Get 60% OFF of First Month
Only for new Signups
Use the coupon "laborday14"
ENTERPRISE SSD VPS HOSTING

Get Extra 2GB Ram on any SSD VPS Hosting Plans
Get 60% OFF of First Month
Only for new Signups
Use the coupon "laborday14"
SSD SEO HOSTING

Get 60% OFF of First Month on all SSD SEO Hosting Packages,
Use the coupon "laborday14"
More information about KVCHosting
Since 2008, KVCHosting have been named as a fast growing webhosting company for quality-driven, technology enriched, and affordable web hosting providers. KVCHosting's data center and head offices are located in Oklahoma (US). More information can be found on their website at http://www.kvchosting.com.
Contact Information:
web at http://www.kvchosting.com
Twitter @kvchosting
Facebook http://www.facebook.com/kvchosting