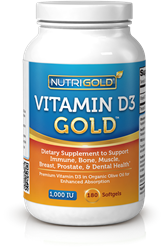 It is important for the consumer to be aware of the differences among supplement brands in order to purchase a product that will provide optimal results.
Orem, UT (PRWEB) August 31, 2014
LabDoor.com tests the purity and label accuracy of hundreds of best-selling vitamins and supplements. According to their website, "We buy products in the same fashion as the average consumer - through retail stores and online sites. No manufacturer-supplied samples are permitted at LabDoor." As part of their mission to "Stay Healthy with LabDoor," a recent study was performed on twenty of the best-selling Vitamin D supplements in the United States for Vitamin D3 content, heavy metal contamination, and presence/absence of GMO events.
LabDoor's proprietary algorithms create ratings for each product along five axes - label accuracy, product purity, nutritional value, ingredient safety, and projected efficacy. These five ratings are combined to create a quality score, which is used to generate a single, A-F letter grade for each product, along with two rankings that estimate which products are expected to provide the Highest Quality and Best Value for consumers.
The #1 Best Value Ranking was given to NutriGold's Vitamin D3 Gold (1000 IU) product. In addition, NutriGold's Vitamin D3 Gold (2000 IU) received the #3 spot in the same Best Value Category.
As an added accolade for NutriGold's Vitamin D3 Gold product, the letter grade of "A" (highest score assigned) was given to both the 1000 and 2000 IU formulas in the category of Highest Quality.
Vitamin D is an essential nutrient that helps build and maintain strong bones and teeth. It does so by helping the body absorb calcium (one of bone's main building blocks) from food and supplements. People who get too little Vitamin D may be at increased risk of developing issues with bone mineral density.
Not all Vitamin D products are formulated in the same way. It is important for the consumer to be aware of the differences among supplement brands in order to purchase a product that will provide optimal results. Highlights of NutriGold's Vitamin D3 formula that earned the grade of "A" in Quality should be used by consumers to compare brands when shopping:
Features a premium, high quality source of Vitamin D3 (as Cholecalciferol from Lanolin), which is bio-identical to the Vitamin D produced by the skin
Complies with United States Pharmacopoeia standards for purity, potency, and structure
Formulated with Organic Olive Oil for enhanced absorption
Manufactured without the use of GMOs, fillers, binders, artificial ingredients, preservatives, Stearates, Laurates, Sulfates, and Dioxides
Verified free of allergens by independent, third-party lab
Verified free of GMOs by an independent, third-party lab specializing in GMO testing
Manufactured to stringent cGMP standards
ABOUT NUTRIGOLD
NutriGold is a science-based nutraceutical company committed to identifying, developing, and offering cutting-edge nutraceutical products. With a portfolio of best-in-class products at reasonable prices backed by unmatched service, NutriGold is not just raising the bar on quality, but is helping define the standards for the rest of the industry to follow and this is reflected in its:
+ Use of non-GMO, organic, whole-food, and clinically-proven ingredients
+ Uncompromising efforts to manufacture products without artificial ingredients, Stearates, Laurates, Sulfates, and Dioxides
+ Voluntary, extensive third party testing of all raw materials and finished products for identity, purity, potency, and safety
+ Resolute efforts to ensure that all products are free of contaminants, adulterants, allergens, and GMOs
+ Unwavering commitment to transparency, accountability, and truth in advertising
+ Initiatives to educate consumers so they can make informed decisions that affect their health
Website: nutrigold.com
Phone: 1-866-224-4680
Facebook: facebook.com/NutrigoldUSA
Google Plus: plus.google.com/+NutrigoldUSA
Twitter: twitter.com/Nutrigold_USA
FREE Product Samples: http://www.nutrigold.com/Free-Samples