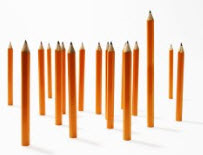 The best freedom is being yourself. --Jim Morrison
Charlotte, NC (PRWEB) August 31, 2014
OYea 2 Enterprises has purchased the rights to web property OyeaMedia.net in preparation for the grand opening of the copywriting business of the same name.
"This was a summer long project . Everything is in place and on schedule for a September 15 launch." Gerald Woodson, Director of OYea 2 Enterprises, LLC.
With 38 years of study and practice in the natural healing niche and 3 years in web writing and internet marketing research, OyeaMedia will kickoff with projects for NyabinghiAfrica.com and CommFirst.net. The web writing involved for both companies are part of ongoing efforts by OYea 2 Enterprises to build its online presence and brand identity.
Drop in and have a look around. More valuable info can be found at http://oyea2.com .
About OYEA 2 Enterprises, LLC:
The mission of Oyea 2 Enterprises, LLC is to provide quality information on the pursuit of health, wealth, and happiness for raising self-awareness worldwide.
The vision is to express the mission through the distribution of information products (literature, music, and video) and related services.
Oyea 2 Enterprises, LLC began its service to the Charlotte, NC community in 1984 as Oh Yea Music (BMI), a recording studio for solo musicians. Through the years, the mission has mushroomed to include composition, audio post–production, and video production.
Since 1995, Woodson has engaged in self-disciplinary study of customer service and technical support. In the growing internet marketing space, transformations continue and the demands for ongoing education push the envelope more each year.
For the last 21 months, Oh Yeah Music has been focused on expanding its marketing efforts online. Consolidating its music, video, research, and writing expertise into one business entity, Oyea 2 Enterprises, LLC is the unified product engine.
Contact info: Gerald Woodson Oyea 2 Enterprises, LLC 888.887.3281 http://oyea2.com/