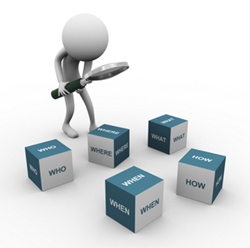 Jancyn is Handpicked for mystery shopping services to create a one of a kind shopping experience for one of a kind one-of-a-kind original accessories store.
San Jose CA (PRWEB) August 31, 2014
Handpicked the popular retail store that specializes in unique, handcrafted jewelry and monogrammed gift items has announced a partnership with Jancyn Evaluation Shops. San Jose, CA, based Jancyn is one of the country's leading customer satisfaction research companies and together they have deployed a mystery shopping program across Handpicked's 15 shops in five states: South Carolina, North Carolina, Georgia, Kentucky and Tennessee. A true success story of keeping customer satisfaction at the forefront of its mission, Handpicked celebrates their 28 year anniversary this year.
"Wherever fans discover Handpicked, be it products online or our whimsical stores, dedication to service is our top priority. That means an attentive, knowledgeable staff, quality merchandise, and real value in our unique fashion offerings," said founder Melanie Mauldin. "With the feedback we're gaining through Jancyn's mystery shopping services, we can really understand what matters most to our customers and take action to drive performance improvements at a store level."
Handpicked's mystery shopping program is designed to create accountability in each store, leading to bottom-line results and more delighted customers. Jancyn is able to identify specific customer service areas for improvement at a store level by applying sophisticated analytics to Handpicked's mystery shopper data. The program data is also being used to fuel recognition and incentive programs.
"Mystery shopping is one of the most insightful customer experience measurement tools a retail brand can use. We refer to it as 'insight from the outside.' It provides both a holistic and individual view of operations," said Vicki Dempsey, Vice President of Sales and Marketing at Jancyn. "Handpicked is a store where intangibles like friendly, helpful sales associates matter a great deal. We are able to measure those and many other factors, like timeliness of service, atmosphere and product quality. Their collections are both classic and trendy and while each store is distinct, they insist on knowing that each location is crisp and well organized, with carefully designed displays and a welcoming feel.
Jancyn provides mystery shopping through an extensive network of independent shopper assessors, which represent the consumer demographic. Jancyn mystery shoppers will anonymously visit Handpicked locations and submit comprehensive reports providing an informed, unbiased view of their experience.