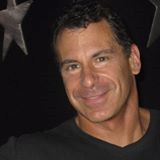 Dan devised the game-changing approach called B2Me
Burlington, MA (PRWEB) August 31, 2014
Dan Greenwald, Founder and Creative Director of Boston's White Rhino agency, will be a featured presenter selected from the 2014 MITX Award winners at the "Best of Boston Creative" track on September 18th at the Future of Marketing conference in Boston's Convention and Exhibition Center.
Selected for their recent product launch work for long-time client, AS&E, White Rhino will be showing off the centerpiece of the campaign: an immersive, virtual 3D experience built with a responsive, HTML 5 site that allows security professionals to test their skills at finding bombs, guns, drugs, and contraband as part of a campaign that has performed exceedingly well and is an innovation in the security industry.
As founder and chief creative officer of White Rhino, Dan has been leading his herd of creative talent since 1990. Seeing the irrelevance the digital age brought to the traditional B2C and B2B divide, Dan devised a game-changing philosophy called B2Me – treating business audiences like the individual decision makers they are in their personal life too. The B2Me approach has been proven wildly successful and it still runs as a distinguishing thread in all of the agency's award-winning work.
Highlights of the twenty awards brought home by White Rhino since last year include a Bronze Telly Award for AS&E (see video here) and an MITX award for their "Mobile Consumer Trends" work for SAP.
Dan continues to be a hands-on creative director at the agency and is currently spearheading the rollout of White Rhino's new vision, Addictive Experience (SM), while expanding the agency's healthcare practice and is a frequent guest lecturer at local universities and industry organizations.
With over twenty years as one of New England's thought leaders in Marketing Design work, White Rhino continues to be recognized for the strategic insights, creative ideas and ultimate execution of both online and offline programs that bring results for their clients nationally.
See a sampling of White Rhino's best work, or download their latest eBook on Gamification today.
About White Rhino
White Rhino (http://www.whiterhino.com) has been a provider of Strategic Marketing Services in the New England area since 1990. Based in Burlington, Massachusetts, White Rhino has established itself as a local and national leader in Healthcare and B2B and is noted for their expertise in emotionally engaging, immersive experiences that bridge the gap between the brain and the heart. They can be reached at 781-270-4545.