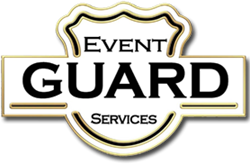 EGS added an element to our athletic events that we were looking for...EGS staff is friendly and works well with our fans. Most importantly, they have the experience [needed when] dealing with large crowds
Duarte, CA (PRWEB) September 08, 2014
Event GUARD Services (EGS), the Event Security and Crowd Management Specialists is excited to announce its two- year contract renewal with the University of California, Santa Barbara (UCSB), a client since 2010. EGS will provide Access Control and Crowd Management services for all Men's Soccer and Men's Basketball games. Soccer games will take place at Harder Stadium, a 17,000 outdoor seating stadium. Basketball games will be played at the Thunderdorm, an indoor facility holding over 5,600 spectators. With an impressive list of former students including Gwyneth Paltrow, Michael Douglas and Steve Aoki, UCSB events are sure to captivate a future generation of megastars.
"Event Guard Services added an element to our athletic events that we were looking for. They are professional, courteous and flexible with their services. Their staff is friendly and works well with our fans. Most importantly, they have the experience [needed when] dealing with large crowds," says Bob Brontsema, Assistant Athletic Director University of California, Santa Barbara-UCSB
Another significant addition to the California market is the one-year renewal of the contract with the University of Southern California (USC), a client since 2009. EGS's elite division, the "Off Duty Group" will continue to provide Loss Prevention, Asset Protection, Access Control and Cash Protection for all merchandise booths of home football games. The division of law enforcement -the "Off Duty Group"- provides security services by armed and/or unarmed, off duty and/or retired Police Officers.
"Working with EGS has added a feature that I consider priceless. When you have almost 100,000 people on game days utilizing your operations, [knowing] that the operation is being heavily monitored [by EGS] is a great feeling. Meeting Kelly Martin and forging a relationship with Event GUARD Services several years back was one of the smartest business moves I could make. I'm so glad to consider them a partner, and part of our team," says Nichelle Huizar, Senior Associate Director University of Southern California-USC
The University of Northern Colorado (UNC), a client since 2012 has also signed a one-year extension to their contract with Event GUARD Services. EGS is responsible for Event Security during football games and during the UPC Spring Concert, an annual music concert taking place at Butler-Hancock Sports Pavilion, a nearly 3,000 spectator multipurpose arena in Greeley, Colorado.
"I've been working with Event GUARD Services for 2 years now and could not be happier with the quality of service that has been provided. I've worked with multiple event security companies in my tenure at the University of Northern Colorado but Event GUARD Services has impressed me the most. I'm looking forward to continuing our partnership with all of UNC's future athletic events," says Kyle Tiernan, Assistant Athletic Director, University of Northern Colorado-UNC
Last but not least, EGS would like to welcome the addition of the University of Central Oklahoma (UCO) to its distinguished client list. 2014 marks the beginning of what is sure to be a long and lasting relationship with this important institution. With over 12 sports ranging from football to tennis, and over 17,000 students enrolled, the safety and security of events at the University of Central Oklahoma are of eminent significance to Event GUARD Services. As a leader in security protection, EGS will provide highly trained, experienced and dependable individuals for Event Security and Crowd Management.
About Event GUARD Services
For over a decade, Event GUARD Services (EGS) has secured, staffed and enhanced the safety, security, and enjoyment of hundreds of events nationwide. EGS boasts an impressive client list ranging from the production industry (MTV, BET, VH1, NBC, KTLA, NPR, Comedy Central) and live entertainment (AEG Live, Electric Daisy Carnival, Insomniac Events) to sport organizations (NFL, NBA, AVP, PGA, NCAA) and conventions/expos (E3 Expo, Esri, San Diego Comic Con, Super Computing, Star Wars Celebration, AFSCME). Our leadership in technology, training and services has contributed to partnerships with 11 universities, 5 convention centers, hundreds of venues, the U.S. Department of State, U.S. Courts, and important multinational corporations like Verizon, Wells Fargo, Hilton Hotels, Adidas and many others. With 19 office locations in 16 different states, our mission is to meet the needs and exceed the expectations of our clients and their guests in a safe and enjoyable environment, while providing Event Security and Crowd Management through Guest Services.