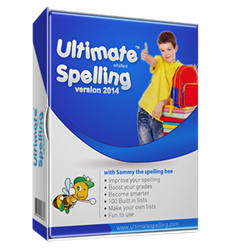 With access to the cloud, a company can subscribe or purchase these infrastructures to be used as services, saving thousands of dollars each year.
New York City, NY (PRWEB) September 02, 2014
Spelling program developer eReflect presents the benefits of using the cloud computer for any size business in its latest blog post, "3 Reasons Why Every Company Should Consider Using Cloud Computing Infrastructure." eReflect reassures everyone that "the cloud" is more than a buzzword. It's a technology that can streamline operations and offer a company the foothold it needs to grow steadily and sustainably over time.
One of the benefits eReflect mentions about the cloud is its cost-effectiveness. By using the resources in cloud computing, companies spare themselves the need to purchase physical hardware and other pricey infrastructure for essential business operations. With access to the cloud, a company can subscribe or purchase these infrastructures to be used as services, saving thousands of dollars each year.
Another advantage eReflect highlights in its blog post is the seamless performance and reliability this method offers a company, and particularly on those people who use it on a day to day basis. Infrastructure headaches like repairs, upgrades, and downtime are no longer a reality for people using services through the cloud. These processes are taken care of by the cloud provider who directly tackles the issues to ensure a smooth business operation 24/7.
Benefits like seamless access and service reliability allow the company to concentrate on core business processes that leverage staff energy towards the focus on how to further expand the company and keep customers happy. eReflect, creator of spelling tutor Ultimate Spelling™, encourages companies to investigate the possibilities of cloud technologies and how they can help provide the financial, marketing, and environmental benefits of its implementation.
From instant scalability and seamless data sharing between co-workers to the ability to have staff on the go or in different continents altogether, the benefits of the cloud cannot be ignored by any modern company. Cloud computing encourages focus and promotion of collaboration, innovation, growth, and expansion - in other words, as eReflect concludes, things every company wishes for.
***********
For more information about how Ultimate Spelling software can improve spelling performance for you and your family, please visit the official website at http://www.ultimatespelling.com.
About Ultimate Spelling™
Ultimate Spelling provides a modern and easy to use spelling software that has been designed with one goal in mind – making children want to learn.
It is a fast and easy way to master even the most complicated spelling, without the need to write long lists or complete boring tests.
In fact, Ultimate Spelling provides more than just spelling help. It is a complete educational resource that boosts all level of a child's literacy.
Containing a personal computer tutor, Ultimate Spelling is the most realistic step-by-step guide to flawless spelling ability.