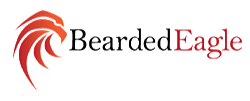 Excellent training program with Real Time experiences and practical workshop/activities to use and learn right away. Jalaja V.
Grand Prairie, TX (PRWEB) September 02, 2014
BeardedEagle announces a new monthly edition of two training courses. The Certified ScrumMaster Training will take place on September 8th-9th and the Certified Scrum Product Owner Training will take place on September 10th-11th in the Dallas Fort-Worth area at the BeardedEagle Training Labs. Classes are open to the public. Participants can immerse themselves in four day Scrum extravaganza or simply select one of the Scrum Workshops.
Each training is a two-day workshop that provides participants with the fundamental principles of Scrum from the perspective of ScrumMaster or Product Owner. The learning environment provides a cocktail of lecture, small-group discussion, and hands-on exercises using Scrum. Participants learn why a simple framework like Scrum can have a profound effect on an organization.
Anyone can currently enroll in any of BeardedEagle's courses across the United States by going to the BeardedEagle website. Today, participants can choose to attend classes in Dallas, New York, Washington D.C., Indianapolis and various other locations. Additionally, BeardedEagle offers these courses privately and can customize solutions to meet your needs. BeardedEagle is a registered education provider for Scrum Alliance and PMI. Each training will count for 16 Scrum Education Units (SEUs) and 15 Professional Development Units (PDUs).
BeardedEagle is working hard to bring customized Scrum and Agile solutions to the Dallas Fort-Worth area and organizations that are looking to live and breathe Agile.
About BeardedEagle
BeardedEagle is a management consulting firm that specializes in organizational, team, and leadership development using Scrum, Agile, Lean & Six Sigma.
BeardedEagle partners with clients to design and then drive strategies and solutions that make lasting and meaningful impact by applying Agile, Lean & Six Sigma techniques. BeardedEagle is committed to delivering measurable results for their clients through executional excellence.
Whether you need to tune up on practices or you are looking to perform an organizational transformation, BeardedEagle will be your partner for success. To learn more about BeardedEagle, visit https://www.beardedeagle.com/.