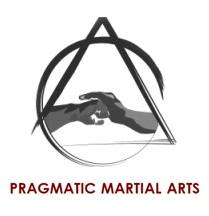 Most of the martial arts techniques are ineffective for women in these situations, and are taught in such a short period of time that they will not remember once they need to use it
Vancouver, BC (PRWEB) September 01, 2014
Pragmatic Martial Arts, a provider of lessons of self-defense in Vancouver is putting an emphasis on women's self-defense by offering courses that teach women about self-protection. Self-defense is an essential skill for all women to know irrespective of how safe the city they live in is perceived to be. Even in Vancouver, a city known for its low crime rates has had a rise in sexual offenses recently.
The misconceptions regarding women's self-defense has brought the top of Adam Chan's attention the need to provide courses for women in Vancouver. "A lot of the martial arts or self-defense schools in Vancouver and elsewhere have the wrong notion regarding women's self-defense," exclaims Chan, founder of Pragmatic Martial Arts. "Most of the martial arts techniques are ineffective for women in these situations, and are taught in such a short period of time that they will not remember once they need to use it," explains Chan. Adam has had previous experience dealing with of domestic violence and rape when he worked at a crisis center.
Learning self-defense show that women are more likely to be attacked than men. A 21 year old woman has a 25% risk of suffering a violent crime in her life. This is mainly due to the fact that women are considered to be weaker and thus will put up less of a fight during an attack. Another startling fact regarding women's safety is that most of the attackers are people known to the victim.
The scenario-based training offered at Pragmatic Martial Arts in Vancouver is made as realistic as possible in order to best prepare women for a potential attack. Unlike other scenario-based training, at Pragmatic Martial Arts, students are not warned when the opponent is going to attack. This is coupled with training on how to deal with emotions and situations of fear and violence, in order to ensure that women will not freeze in fear when an aggressor strikes and can counter an attack. The preparation that goes behind developing these skills is lengthy process that requires training and commitment from the student.
Pragmatic Martial Arts offers classes of self-defense in Vancouver. By signing up to the program, residents of the lower mainland can learn how to protect themselves from real-life situations through a series of martial arts techniques such as gung fu (also known as kung fu) and wing chun. The program uses martial arts techniques tailored to aid against crimes and assaults, such as what to do when confronted with weapons and how to protect yourself from solo or group attacks. The program also develops the skills to remain relaxed and non-violent in these situations.
Pragmatic Martial Arts in a self-defense program based in Vancouver, BC, taught by Adam Chang. Students learn a series combative training techniques for self defense as well as develop a comprehensive understanding of how violence works. For further information on Adam's method and program, visit http://pragmaticmartialarts.com.