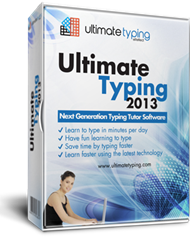 Good typing skills are an asset for people responsible for social media marketing campaigns.
New York City, NY (PRWEB) September 07, 2014
Ultimate Typing™ leads a discussion on the use and power of social media as part of business marketing and sales in their latest published blog post. eReflect, the designer of Ultimate Typing™, a program teaching people to type fast, asserts that if anyone wants to make the best of social media, then they need to have a thoroughly designed marketing plan. The company emphasizes that starting without a plan leads to wasted time. Worse, unplanned and random social media outreach often leads a potential customer to believe the company is unprofessional and lacking knowledge in this essential skill.
eReflect explains that while self-promotion is obviously a main focus of social media marketing, it shouldn't be the number one priority of brands and companies selling either products or services. Social media users don't want someone preaching at them, they want someone they can talk to and share things with. An effective company will present themselves as someone potential customers can see eye to eye with.
As the eReflect writers note, businesses should use social media as end users and not as marketers. People don't want to be sold things, they want to see the human factor behind a brand or product. The idea is not to sell, but to educate; not to promote, but to support and help others.
Ultimate Typing™ is a program that helps people learn to type faster. Good typing skills are an asset for people responsible for social media marketing campaigns. While many brands and businesses often binge-share content in an effort to make up for time not being active on social media, this will eventually backfire. By employing skilled writers and typists who can both develop quality content and get it published quickly, companies can turn this marketing tool into a foolproof recipe for success. eReflect notes that the best social media managers are generally expert touch typists, who are able to easily and accurately communicate their creative ideas and engaging viewpoints to draw in more customers.
eReflect allows people to confidently engage on social media by improving their typing skills. Ultimate Typing™ is a program to teach typing to students, staff, senior management, and everyone else in between in need of these essential skills. As eReflect explains, "Being active on social media requires above average typing skills. Any business or brand needs to respond swiftly and grammatically to the tweets and posted comments of their followers, and touch typing is one essential skill to achieving this."
*********
For more details on Ultimate Typing™ please visit http://www.ultimatetyping.com/.
About Ultimate Typing™
Ultimate Typing™ software is designed specifically for the improvement of typing skills. Created by eReflect, a world leader in e-learning and self-development software, Ultimate Typing™ has been informed by the latest developments in the science of touch typing.
Since its creation in 2006 by Marc Slater, the company has already catered to over 112 countries all over the world, offering products with the latest cutting-edge technology, some of which are among the world's most recognized and awarded in the industry.