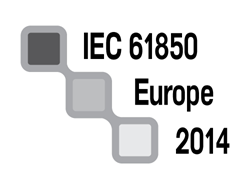 Our aim at IEC 61850 Europe 2014 is to put the end-user in the driving seat and allow the utility voice to be heard loud and clear
(PRWEB UK) 3 September 2014
"This is the only end-user driven 61850 event in Europe," remarks Mandana White, Managing Director at Phoenix Forums, organisers of IEC 61850 Europe 2014. "This year's agenda goes beyond utility road maps and focuses on large-scale deployments of the standard with strong lessons learnt. Our audience research indicates that while 61850 is now fully accepted as the de facto standard for substation automation in Europe, there is room for closer collaboration between the utility and vendor communities in refining and extending the standard beyond the substation. As such our aim at IEC 61850 Europe 2014 is to put the end-user in the driving seat and allow the utility voice to be heard loud and clear, in order to ensure subsequent editions of the standard are truly application-friendly, cost-effective, and lead to rapid large-scale deployments".
The event kicks off with a pre-conference workshop on Tuesday 14 October 2014, focusing on the fundamental building blocks of IEC 61850. Delivered by Christoph Brunner, Convenor of IEC TC 57 WG10 and Richard Schimmel of DNV GL, this interactive programme breaks down the standard and provides delegates with a thorough knowledge of its components and optimal applications.
The main conference begins on Wednesday 15 October 2014. The opening session from Iberdrola maps out the organisational and strategic conditions necessary to speed up deployment. Javier Amantegui, Head of Protection & Substation Standardisation Department at Iberdrola comments: "Within Iberdrola Distribution Spain, more than 300 electrical substations, equipped with modern SAS systems, have been built since 1996. In recent years, some of them have been installed based on IEC 61850, in order to test real advantages the new standard may give, verifying interoperability within manufacturers, and visible improvements against manufacturer legacy systems. At IEC 61850 Europe 2014 the experiences gained from our IEC 61850 installations, the advantages and difficulties encountered, the feasibility of seamless integration, and the real impact on present company operational organisations such as Telecontrol, Protection, Maintenance and Engineering departments will be enlightened."
Other case-study presentations will be given by leading utilities such as: Elia, RTE, National Grid, EDF, CEPRI, Iberdrola, Vattenfall, Eandis, Energinet.dk among others. Working group sessions will take place at the end of conference day one, with the output of each group being presented back to the wider audience at the beginning of conference day two.
Speakers Include:

Christoph Brunner, President – it4power & Convenor – IEC TC 57 WG10
Javier Amantegui, Head of Protection & Substation Standardisation Department - Iberdrola Distribución
Grégory Huon, Substation Replacement, Projects Team Leader - Elia & Leader of ENTSO-E Taskforce - ENTSO-E
Yang Wei, Director, Power Automation - CEPRI & Project Co-Leader - R&D Nester
Ray Zhang, Technical Leader, Protection, Control & Automation - National Grid
Thierry Coste, Research Engineer – EDF
Thierry Buhagiar, Project Manager, Smart Substation Projects – RTE
Berkan Kapkac, Protection & Control Engineer - Vattenfall Distribution Nordic
Steve Van den Berghe, Project Leader, Smart Grids – Eandis
Carsten Strunge, Senior System Engineer, Smart Grid - Energinet.dk
Enrique García García, Head of Telecoms and Telecontrol Network Operations - Iberdrola Distribución
Robin Massink, Engineer – DNV GL
Richard Schimmel, Product Manager IEC 61850 – DNV GL
Benjamin Amsler, Director New Technologies – NetModule
Jim Coats, President – Triangle MicroWorks
Juergen Resch, Industry Manager Energy – COPADATA
Maik G. Seewald, Technical Lead - Cisco
Discussion Topics Include:
IEC61850 Edition 2: the impact of edition 2 on new product development and large-scale utility implementations
Optimal Architectures: future proofing IEC 61850 implementation through scalable, extensible and secure architectures
Advanced Service Features: leveraging the potential of the Process Bus, Goose Messaging, Sampled Values, MMS and many more service features
Operations & Maintenance: ensuring the smooth transfer of IEC 61850 knowledge and responsibility from engineering to operations and maintenance
System & Tool Development: evaluating the latest products on the market and in development to support the implementation of edition 2 enabled infrastructures
Future Smart Grid Applications: opportunities for extending IEC 61850 beyond the substation
Confirmed to display in the solution zone are: DNV GL, Triangle MicroWorks, NetModule, COPADATA, OMICRON, TÜV SÜD, SISCO, Siemens, IPComm, Sprecher Automation, SAE IT-Systems, and Xelas Energy…with many others to follow.
Event dates and location:
14-16 October 2014
NH Hotel Prague, Czech Republic
Event website: http://www.iec61850-europe.com
For more information, interviews and media accreditation:
Mandana White, Managing Director, Phoenix Forums Ltd
Email: mandana(at)phoenix-forums(dot)com
Tel: +44 (0)20 8349 6360
Fax: +44 (0)20 8346 3440
Phoenix Forums is an independent conference producer specialised in the smart grid sector. We work hand in hand with engineering professionals to create innovative event concepts and high quality programmes that inform technical decision makers and enable them to deliver exceptional results. Our approach is entirely market led. We stay exceptionally close to industry developments. Through our regular, rigorous and unbiased process of depth interviews with key utilities, power producers, regulators, investors and solution providers we stay one step ahead of industry developments and provide live event platforms that act as a catalyst for new ideas, new directions, and new approaches to achieving future energy security.