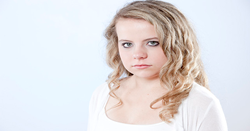 We care about the wellbeing of teens and youth. We feel rape is a topic that deserves to be discussed more.
London, UK (PRWEB) September 03, 2014
Being raped is not what modern society expects to hear. It signals such a degradation of society that one has to wonder what exactly is going in the world and how victims of rape are surviving with such a taboo subject. There are many faces of rape, all discussed in NoBullying's article, released today.
One, sadly commonly face of rape is rape at school or teen rape in general. It brings to mind a case that happened in Richmond, California in 2009. A teen female was gang raped outside a school gymnasium while several participants and bystanders were present and involved. While an extreme case, it highlights the facts that school safety is not always present and that rape victims can be "slut shamed" and blamed for rape regardless of their age.
The studies regarding rape are not always accurate and are hard to come by. The truth does remain that male and female victims of rape are out there suffering in silence and most don't know where to go with their feelings and they end up resorting to cutting, alcohol, drugs, illegal substance abuse and promiscuity. All of the previous are simple calls for help that are left often unheard.
From date rape using "roofies" to random incidents of violence against women, it is quite evident that rape is still a taboo subject in society, a secret best kept hidden. Victims suffer in silence and are forever scarred by one traumatic experience.
For an example, date rape is rape executed by a "known attacker;" someone takes a girl out, slips a "roofie" in her drink when she is not looking and next thing she knows, she is raped and has no recollection of what has happened and, usually, no means to prove it as date rape drugs usually come with amnesia or loss of memory especially around the time of the rape.
The article calls for more education, especially to younger teens, about rape prevention methods and the importance of seeking safety wherever they go. While not trying to scare younger girls and ruin their self esteem with too much talk of rape, parents have a duty to instill proper safety tips and tactics for their teens while allowing them to live life freely. It is essential for parents and educators to remember that, for teens and youth, caution doesn't mean confinement or restraint.
Ciaran Connolly, Co-Founder of NoBullying.com, said, "We care about the well-being of teens and youth. We feel rape is a topic that deserves to be discussed more."
He added that parents and teachers should make a point to educate the younger generations about the sad outcome of bullying online and offline. According to Connolly, it is quite imperative to press for more firm laws condemning all acts of bullying and harassment.
NoBullying.com features many pages dedicated to parents, teens, teachers, health professionals as well as posts related to cyber safety and the latest news about law making concerning curbing bullying worldwide as well as inspirational bullying poems and famous bullying quotes.
The website regularly updates its bullying statistics and cyber bullying statistics as it is essential to understand how widespread the bullying epidemic is. It also regularly runs cyber bullying surveys and questionnaires to get recent updated statistics on everything related to cyberbullying.
He also added that anyone suffering from bullying in any form or way can always find advice and help on the NoBullying website – but if anyone is suffering from severe bullying or cyber bullying, the best thing is to talk to someone locally – a parent, teacher or local organization that has been set up to help with specialized councilors to deal with this topic.