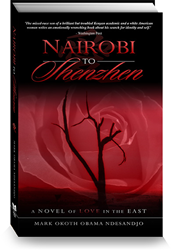 One of the best ways to build a "literary resume" is to self-publish
San Diego, CA (PRWEB) September 02, 2014
Starting off as a first time author with Aventine Press can lead to great things. Many of Aventine Press' authors have submitted their manuscripts the first time to the big, traditional publishing houses, only to be rejected immediately or in many cases, just left hanging with no response. One of the best ways to build a "literary resume" is to self-publish. Using the Aventine Press "Print-on-Demand" process, authors spend little out of pocket expense to get their book to press, doing it quickly and efficiently. Authors are completely involved throughout the entire process and the Aventine Press staff is accessible to any inquiries authors may have along the way. It is always advised to use some kind marketing as well to get your book noticed, but by using the services of Aventine Press, authors see the possibilities of increased book sales and notoriety.
One of Aventine Press' authors, Mark Obama Ndesandjo, came to the company several years ago, wanting to publish his first book, 'Nairobi to Shenzhen'. This was a semi-autobiographical novel and he wanted more involvement with his book than was being offered by traditional publishing. In choosing Aventine Press, he was able to get his book to print quickly, with more control of the process and within a short amount of time, he was getting the attention of a wide variety of traditional publishing houses. He is now awaiting the release of his second book, 'An Obama's Journey: My Odyssey of Self-Discovery Across Three Cultures', in September 2014 by a traditional publishing house. He knows the efforts he used the first time with Aventine Press made it possible for this new book to come to fruition and he is able to expect even more success with his books in the future.
Aventine Press' focus as a publishing company is to help authors, especially first time authors, achieve their dreams of getting published. They pride themselves with the product they produce and the positive relationships they have with their customers. Aventine Press has many return customers and is are always happy to help the authors they have worked with previously.