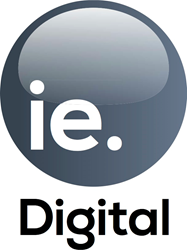 Digital channels are constantly expanding and helping us make the most of this valuable customer interaction
San Francisco, CA (PRWEB) September 02, 2014
Digital marketing encompasses all aspects of the digital world. Whether that be through email campaigns, social media or search engine optimization. Right now, 'content' is the buzzword of today and comes in many forms. From simple text, to imagery and video, content is king. The Narrative Clip (a tiny, automatic camera and app that gives you searchable and shareable photographic memory) offers another option for those digital marketing campaigns, increasing customer engagement with unique content.
The Digital Marketing Innovation Summit will dive into various key themes and current trends impacting the marketing community, from data driven marketing through to customer retention & acquisition. This summit will also investigate the content phenomenon; developing ways we can measure the success of a piece of content as well as increasing ROI through meaningful and realistic KPIs.
Every 30 seconds the Narrative Clip takes an image, tracking special moments throughout the day. Innovation Enterprise will encapsulate the two-day summit through a series of images and explore various digital channels available.
Sony's Senior Vice President for the PlayStation looks at brand marketing within the digital sphere. Through product marketing, brand development, PR and promotions, Guy Longworth explores the essential integration of the digital transformation into Sony's marketing techniques and campaigns.
And how can a conglomerate, energy-based company excel within the digital world? General Electric have done just that. Head of Global Digital Programming explores the effects of visual storytelling in order to help conquer social media, and the digital environment at large.
"Digital channels are constantly expanding and helping us make the most of this valuable customer interaction," says Head of Strategy and Director of Global Operations, Michaela Jeffery-Morrison. "Customers are always looking for new ways to interact with their favorite brands, which is why we teamed up with Narrative to bring something new and exciting to our audience."
The event is essential for anyone working within the discipline of digital marketing. For a complete list of speakers, agenda and registration details for the Digital Marketing Innovation Summit, please visit: http://theinnovationenterprise.com/summits/digital-marketing-innovation-summit-2014.
####
About Innovation Enterprise: Innovation Enterprise, a CFO Publishing company is an independent business-to-business multi-channel media brand focused on the information needs of Senior Finance, Operations, Planning, Strategy, Decision Support and Advanced Analytics executives.
Products include IE.Summits, IE.Finance, IE.Analytics, IE.Operations, IE.Strategy, IE.Membership and IE.Insights. Whether it's delivered online, or in person, everything IE produces reflects the company's unshakeable belief in the power of information to spur innovation.