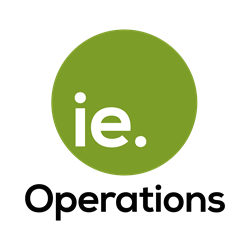 With an array of different perspectives to consider, attendees will return to the office full of fresh ideas to implement in their own teams
Chicago, IL (PRWEB) September 02, 2014
A regulated and effective supply chain is crucial to increasing an organizations' efficiency, capacity and bottom line. At the Chief Supply Chain Officer & Inventory Optimization Summit on November 5 & 6, thought-leaders from the world's most well renowned companies will meet in Chicago to discuss the ways that these crucial elements can be improved.
After the success of last year, the summit returns to the InterContinental Chicago with more content and more networking opportunities than ever before. "The diverse speaker line-up will create a dynamic experience for attendees," said Harriet Connolly, International Events Director at Innovation Enterprise. "With an array of different perspectives to consider, attendees will return to the office full of fresh ideas to implement in their own teams." In addition, all content will be available post-summit via ieOnDemand.
Amongst the 20+ speakers to share their supply chain strategies, includes the Vice President of Supply Chain at Hewlett Packard, who will discuss how HP optimizes their supply chain for success. HP Supply Chain IT operates in a complex web of software and data that supports one of the largest global supply chains in history today. In his presentation, Pervinder Johar will discuss how his team has built a new supply chain system and architecture that supports business innovation. By choosing where to invest in purpose-built supply chain software and where to spend on best-in-class vendor solutions, HP is increasing its agility and competitive advantage with technology.
Pervinder will be joined by the Senior Vice President, Supply Chain at Diageo, Vice President, Supply Chain at Walgreens, Senior Vice President, Supply Chain at Long John Silver's and many more supply chain thought-leaders. The summit will combine industry keynote presentations, workshops, panel sessions and open discussion. In addition, the exhibition zone will be filled with the most innovative solution and service providers, including Oliver Wight, Logility, iDashboards & GAINSystem.
For more information and to see the full speaker line up, visit: http://theinnovationenterprise.com/summits/CSCO-Chicago-2014
About Innovation Enterprise:
Innovation Enterprise, a CFO Publishing company is an independent business-to-business multi-channel media brand focused on the information needs of Senior Finance, Operations, Analytics, Big Data, Strategy, Digital, Innovation & Sports executives. Products include IE.Summits, IeOnDemand, IeWebinars, ieWhitepapers & more.
Whether it's delivered online, or in person, everything Innovation Enterprise produces reflects the company's unshakeable belief in the power of information to spur innovation.