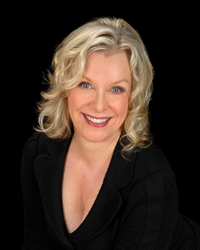 Our two firms bring together unique expertise as researchers probing the affluent market segment to focus on consumers at the very pinnacle of the income and wealth pyramid
Stevens, PA (PRWEB) September 03, 2014
Two of the nation's leading research firms focused on the affluent, Unity Marketing and American Affluence Research Center, are teaming together to launch a groundbreaking new study into the mindset and lifestyle of millionaires, high-net-worth and ultra-high-net-worth consumers. This new study, Millionaire Market Monitor, will deliver totally new and powerful insights to marketers that target the truly wealthy.
By participating in this study of the wealthy, your firm will gain a powerful competitive edge over the multitude of marketers scrambling for the wealthy's attention and dollars. You will get new research understanding and insights that you can put to work for your business.
The results will give marketers research based facts and figures of their wealthy customers' priorities, values, and concerns that will translate into:

More effective marketing communications and branding messages
New opportunities to serve the wealthy's unmet needs with new products and services
Strategies that will expand your target market to the truly wealthy
The two firms bring together their unique and specialized expertise as researchers probing the affluent market segment to focus on consumers at the very pinnacle of the income and wealth pyramid. These customers represent the ultimate high-powered, moneyed customers for luxury marketers and bespoke service providers.
Unity Marketing's Pam Danziger contributes her expertise in consumer questionnaire design, analysis and communicating research findings and American Affluence Research Center's Ron Kurtz brings more than ten years of experience surveying the wealthy using a proven survey methodology that combines effective targeting of HNW households using a survey instrument that maximizes response.
"As researchers focused on the affluent consumer segment, Ron and I have crossed paths often over the years. We've competed and challenged each other and ultimately passed clients back and forth," Danziger says. "We decided that the time was right to bring our talents to bear on a special challenge for marketers that target the wealthiest and most affluent consumer segments. These customers are an extremely challenging group to study, yet success in all marketing comes by understanding the customer."
"So we set out to fill the information vacuum at the very upper-range of the affluent market by pooling our experiences, our talents and our ingenuity to conduct a statistically reliable study of this consumer market," Kurtz explained.
What Insights Will Power Your Business?
Get the information about the wealthy that will move your business forward into this powerful consumer market segment. Do you need to know more about:
Millionaire's investment and money management strategies
Consumer purchases, what they buy, what they spend on their homes (furniture, decorating, art), themselves (fashion, jewelry), and others (gifts and gifting)
Brand awareness, brand usage, how brands influence them in their purchase decisions
Shopping behavior, where they shop (online vs. in store), what shopping experiences they like most, their favorite stores and places to shop
Lifestyles, aspirations and where they invest their time and money (travel, collecting, wine & spirits, country clubs, philanthropy, culture and the arts, health & wellness)
Attitudes and values (what luxury means to them, financial values and financial well being, attitudes about spending vs. investing)
Role of internet and social media in their lives, how they stay current and their media habits
Demographics of millionaires, HNW and UHNW and key distinctions and differences (employment, gender, age, homes)
A [ needs analysis survey is available where you can tell us what information you most want to learn about millionaires, HNW and UHNW consumers.
Get Involved by Telling Us Your Research Needs
You can get involved now to help define the goals and objectives of the Millionaire Market Monitor study. [Click this link to cast your vote about what information you need to know about millionaires.
By completing the survey you can share your specific research needs and tell us how you want to participate. You can also request a prospectus that will describe the Millionaire Market Monitor study and how you can get the study results delivered first to you.
More about the Millionaire Market Monitor study
The study will be fielded in early 2015 among a representative sample of Millionaires, those High-Net-Worth (HNW) and Ultra-High-Net-Worth (UHNW) consumers who represent the best target customers for high-end luxury goods and services companies. The survey will be conducted by mail among a sample of 4,500 households identified by AARC's exclusive targeting system which identifies consumers who meet our wealth criteria -- households with $1 million or more net worth.
About Ron Kurtz and the American Affluence Research Center:
Prior to starting AARC in 2001, Ron's experience included 20 years in executive positions in the airline, cruise, and hotel industries and 13 years as a strategic marketing consultant. Established in 2001 and with an exclusive focus on the affluent market, The American Affluence Research Center conducts the original and only continuous twice-yearly tracking studies of the mood and future spending plans of the wealthiest 10% of U.S. households based on net worth. AARC has become a recognized authority and a credible source of reliable insight and marketing information about the values, lifestyles, attitudes, and purchasing behavior of America's most affluent consumers.
AARC is also somewhat unique in using mail surveys sent to a random projectable sample, a research methodology that provides several advantages over other research among the affluent that is typically done through online panels.
About Pam Danziger &Unity Marketing
Pamela N. Danziger is an internationally recognized expert specializing in consumer insights for marketers targeting the affluent consumer. She is president of Unity Marketing, a marketing consulting firm she founded in 1992. Pam received the 2007 Global Luxury Award for top luxury industry achievers presented at the Global Luxury Forum by Harper's Bazaar. Luxury Daily named Pam to its list of "Women to Watch in 2013." She is a member of Jim Blasingame: The Small Business Advocate's Brain Trust and a contributing columnist to The Robin Report, a monthly newsletter for senior executives in the retail, fashion, beauty, consumer products and related industries.
Pam's latest book is Putting the Luxe Back in Luxury: How new consumer values are redefining the way we market luxury (Paramount Market Publishing, 2011). Her other books include Shopping: Why We Love It and How Retailers Can Create the Ultimate Customer Experience, published by Kaplan Publishing in October 2006; Let Them Eat Cake: Marketing Luxury to the Masses-as well as the Classes, (Dearborn Trade Publishing, $27, hardcover) and Why People Buy Things They Don't Need: Understanding and Predicting Consumer Behavior (Chicago: Dearborn Trade Publishing, 2004).