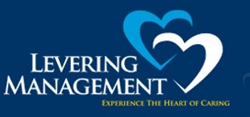 WiFi Solutions for All Ages
Mt. Vernon, OH (PRWEB) September 02, 2014
WiFi Solutions Group, Columbus, Ohio, signs deal with Levering Management, Inc. located in Mt. Vernon, Ohio, to provide facility-wide WiFi for all six (6) of their assisted living facilities located throughout Mid-Ohio.
Mr. William Levering, President/CEO of Levering Management, Inc. informed the WiFi Solutions Group in early spring of 2014 that their proposed WiFi solution was accepted. Mr. Levering needed a solution that would help to meet the "New Secure Electronic Medical Records" requirement while providing wireless internet access to staff, visitors, guests and residents.
The WiFi Solutions Group proposed the solution that meets all of the Levering Management requirements.
Providing outstanding health care and senior living services since 1956, Levering Management is proud to serve individuals who need quality healthcare as they grow older. The Levering Management team is comprised of the finest administrative, medical, nursing, therapy and support staff to provide the highest quality of life for our residents.
The Levering Management mission is to foster an environment of caring that enables residents to continue to grow and achieve their highest potential as individuals by providing professional caregivers dedicated to making a positive difference in the lives of those they serve.
Whether potential clients are planning ahead or faced with an immediate situation, Levering Management understands that evaluating an individuals health care options plays a vital role in making a decision that is right for their potential clients.
The Levering Management Team is there to help by offering to serve as their potential client's community resource, health care educator and compassionate listener…Experience the Heart of Caring!
The WiFi Solutions Group is a Columbus, Ohio-based systems integrator that specializes in internet/WiFi solutions for businesses throughout Ohio and the Mid-West.
The WiFi Solutions Group specializes in Wireless (WiFi/RF) platforms, information technology world class solutions and telecommunication solutions for today's demanding requirements.
Contact Joseph Nicholas, Wifi Solutions Group, for more info at 1-877-849-6374