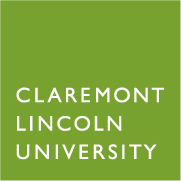 The WASC committee reviewed and examined each degree program carefully and put its full institutional support behind them.
CLAREMONT, Calif. (PRWEB) September 02, 2014
The Western Association of Schools and Colleges has granted full approval to Claremont Lincoln University's new Master's in Interfaith Action and Master's in Social Impact degree programs, the university announced today.
Final approval for the two programs was granted by the WASC Senior College and University Commission on Friday. Claremont Lincoln University's Master's in Ethical Leadership program was approved earlier. Visit http://www.claremontlincoln.org for more information.
"This is great news for the university and for our students," said Claremont Lincoln President Eileen Aranda. "The WASC committee reviewed and examined each degree program carefully and put its full institutional support behind them. It proves that these are rich, rigorous graduate-level programs on par with any other WASC approved program in the nation."
The Master of Arts in Interfaith Action is a 30-unit graduate degree program designed to equip participants with the knowledge and skills necessary to succeed as leaders in religiously diverse, multi-cultural contexts. Coursework leading to completion of this degree is offered entirely online through the university's learning management system. Curriculum consists of graduate-level studies in religious literacy and awareness, civic engagement, interfaith entrepreneurship, public life, and research models and methodologies taught by top scholars and practitioners in these fields.
The M.A. in Social Impact equips emerging entrepreneurial leaders with the knowledge and skills necessary to implement change in a dynamic world. Coursework involves a unique series of 10 rigorous online courses taught by thought-leaders and expert practitioners in their respective fields. Students integrate the foundational capacities taught in the Claremont Core with graduate-level studies in foundational practices, action-oriented strategies, resource models, personal development, and storytelling to communicate vision and inspire change.
In addition to these two new programs, Claremont Lincoln University also offers a Master's degree in Ethical Leadership. The MEL program offers an integrated approach to leadership development that teaches working professionals to approach challenges as more ethical leaders in a diverse, globalized world. The program includes a unique series of online courses that integrate personal awareness, professional proficiencies and global consciousness for more mindful, compassionate leadership in any organizational context.
ABOUT CLAREMONT LINCOLN UNIVERSITY
Claremont Lincoln University is a graduate institution that immerses students in a dynamic learning community that leverages pluralistic perspectives to promote richer thinking toward transformation. Our mission is to put wisdom to work in the world, and our proprietary Claremont Core methodology enriches the learning experience with mindfulness, dialogue, collaboration and change, enabling students across a variety of sectors to implement change for good. The university offers master's degrees in Ethical Leadership, Interfaith Action and Social Impact. http://www.ClaremontLincoln.org.
# #