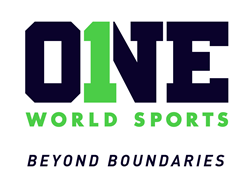 "The KHL offers some of the best professional hockey in the world," said Joel Feld, ONE World Sports' Executive Vice President, of Programming and Production.
Stamford, CT (PRWEB) September 02, 2014
http://www.oneworldsports.com An exclusive, new, multiyear, multiplatform rights partnership with the Kontinental Hockey League (KHL), negotiated for the KHL by UFA Sports GmbH, marks the latest deal in ONE World Sports' aggressive acquisition of premier, live global sports programming.
ONE World Sports will carry up to 99 live games, including 50 regular season contests, and will provide complete coverage of the postseason concluding with the Gagarin Cup Finals in April.
"The KHL offers some of the best professional hockey in the world," said Joel Feld, ONE World Sports' Executive Vice President, of Programming and Production. "This year we have extended programming agreements with major professional sports leagues on three continents. Now, fans in the U.S. and Canada can experience high-level professional hockey while following their favorite NHL alumni in the KHL."
"Our previous one-year deal with ONE World Sports was a chance to introduce the KHL and our quality production to American fans," said Ilya Kochevrin, KHL-Marketing's CEO and the League vice president. "The current multiyear contract extension underscores our commitment to our U.S. broadcast partner and increases the number of KHL games available to American sports fans by 80%. The upcoming season, featuring KHL 'heavyweights' as well as European and Russian newcomer teams, will surely excite passionate hockey fans."
The network drops the puck on the 2014-2015 KHL season September 3, with the league's opener between Metallurg Magnitogorsk and Dynamo Moscow, the KHL's last two Gagarin Cup champions. The full September KHL schedule can be found on the ONE World Sports site. Sportscaster Ed Cohen, who, among numerous hosting roles, has served as an NHL Network anchor and called last year's KHL playoffs and Gagarin Cup Finals coverage for ONE World Sports, will be calling games again this season.
The Russia-based KHL was founded in 2008 and includes 28 teams from Russia and Europe. Teams hail from Finland, Belarus, Croatia, Latvia, Slovakia, Kazakhstan and Russia. Several dozens of former NHL players have decided to continue their careers in the KHL during the League's years of operation. The 2013-2014 season featured former Nashville Predator Alexander Radulov, currently the KHL's top scorer; former Maurice Richard Trophy winner Jonathan Cheechoo; former Atlanta Thrashers and New Jersey Devils star Ilya Kovalchuk; and Sandish Ozolinsh, the Latvian-born, six-time NHL All-Star who recently retired to enter politics.
In April Metallurg Magnitorogsk won the seven-game playoff final series, securing a championship for coach Mike Keenan on the 20th anniversary of his 1994 Stanley Cup victory as the head coach of the New York Rangers and the first ever Gagarin Cup victory for the Magnitogorsk squad.
About ONE World Sports
ONE World Sports is a multiplatform sports network featuring exclusive world-class sporting events live from around the globe. The network was created to fulfill American sports fans' growing demand for global sports. ONE World Sports delivers live and exclusive coverage of some of America's most popular sports played outside the USA – basketball, baseball, golf and ice hockey – plus sporting events with the largest global following, including soccer and cricket.
ONE World Sports showcases some of the world's most competitive soccer, including Arsenal FC, Chelsea FC, FC Bayern Munich, AC Milan, and the New York Cosmos, along with top soccer from Asia and the Pacific Rim. The network also exclusively telecasts the England National Cricket Team's international home matches, Japan's legendary baseball team, the Yomiuri Giants, Kontinental Hockey League, Champions Hockey League, Chinese Basketball Association, OneAsia Golf Tour, and best-in-class competitions in table tennis and badminton from around the world.
ONE World Sports is available via Verizon FiOS, DISH Network, Charter Communications, Cablevision's Optimum TV, Mediacom Communications, Hawaiian Telcom and Google Fiber.
ONE World Sports is owned and operated by ONE Media Corp., which also owns and operates ONE CONNXT, a global HD/SD broadcast video transport services provider; and America ONE Sports, a leading provider of live broadband sports.
For more info, see http://www.oneworldsports.com.
# # #
Contact:
Tom Campo
Campo Communications, LLC
212-590-2464
Tom(at)CampoComm(dot)com __title__ ]