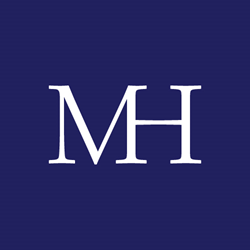 MyHome, the Manhattan-based kitchen and bath renovation company, has named Noam Hanuka as its CEO
New York, NY (PRWEB) September 16, 2014
MyHome, the Manhattan-based kitchen remodeling and bath renovation company, has named Noam Hanuka as its CEO. Hanuka brings with him more than a decade of management experience with global companies and brings vast management and operational skills to the table at MyHome. Hanuka will oversee all aspects of MyHome's operations in the new position, including sales, marketing, production, and customer service.
MyHome has grown exponentially in recent years. As the company continues to grow and evolve, MyHome's founder Yoel Piotraut recognized a need to bring in a professional of Hanuka's caliber to carry MyHome into its next phase. Hanuka's expertise in operations are of particular importance to MyHome, a company that is looking ahead toward a growing client base in 2014 and into 2015, bringing with it larger projects at a higher volume than in any other years in MyHome's history.
MyHome was founded in 2001 by managing partner Yoel Piotraut. The company, which is based in New York City, has a team of fifteen consultants, designers, and managers. MyHome's New York City showroom is located at 353 West 48th Street in Manhattan.