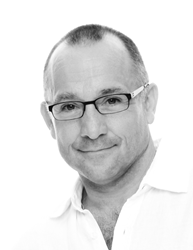 Authy is leading the way for users to replace passwords for all types of online applications
SAN FRANCISCO, California (PRWEB) September 08, 2014
Authy, a global leader in advanced authentication for cloud services, announces the completion of $3 million in financing and the expansion of its executive management team with the addition of Marc Boroditsky as President and COO who until now was an advisor to the company. In this new role, he is responsible for running operations and driving global go-to-market activities as the company primes itself for transformative growth.
With more than 20 years of senior leadership experience, Marc has founded and led three security and health information start-ups, including Passlogix, a recognized leader in single sign-on with more than 1,600 global enterprise customers. Used by more than 25 million users, Passlogix solutions eliminated the number of passwords a user needed – often ten or more reduced to only one. He has been a long-time advisor and investor to more than a dozen high tech companies and most recently was Vice President of Identity and Access Management at Oracle, following that company's successful acquisition and integration of Passlogix.
"We are incredibly fortunate to add an experienced and talented leader like Marc to our team. Marc brings a wealth of knowledge to help Authy meet the growing needs of our customers and partners worldwide," said Daniel Palacio, founder and CEO of Authy. "With Marc on the team and our recent funding, we are very well positioned to accelerate momentum."
In July Authy received a tremendous response on AngelList.com resulting in the completion of a larger than expected financing round. The listing resulted in commitments for a multiple the requested amount and the company accepted investment from many prominent Silicon Valley investors.
Authy provides a global SaaS-delivered authentication service that employs a second factor on any type of device—smartphone, tablet, laptop or PC. The service is used by thousands of online applications and services such as banks, Bitcoin providers, ecommerce and other leading online services to protect them and their users from account theft and fraud.
"Authy is leading the way for users to replace passwords for all types of online applications," said Marc. "Usage of their two factor authentication solution has increased an impressive 110% in the past six months. Daniel and his team have created a powerful yet simple solution and it's no surprise that they have generated impressive traction with category-leading customers."
Marc will work with Daniel to build a strong management team and expand go-to-market efforts in order to deliver on their shared vision to replace the password for all online applications and services.
To accommodate the dynamic growth of Authy, the company also announced that it is expanding its headquarters in San Francisco. The new offices provide the company with the opportunity to accelerate its growth and begin a global expansion strategy while maintaining its roots in this dynamic high-tech focused city.
In addition, Authy announced the expansion of its product development center in Bogota, Colombia, to bring solutions to the market more rapidly and meet the ever-changing requirements of customers and partners.
About Authy
Founded in 2011 by CEO, Daniel Palacio, Authy had one goal: make Two-Factor Authentication easy and accessible to everyone. Authy provides a simple, robust mobile application that consumers can use to protect their digital life, as well as an API for developers to add strong Two-Factor Authentication to their websites and applications. Backed by an impressive array of investors such as YCombinator, IdeaLab, Salesforce.com, StartFund, CrunchFund, Digital Garage and many respected angel investors, the company's solution is used by thousands of leading global online businesses including Coinbase, MercadoLibre, Cloudflare and Twitch. For more information about Authy, please visit us at http://www.authy.com and follow us on Twitter @authy.