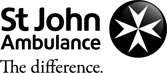 At St John Ambulance we believe that everyone should have access to first aid knowledge
London, United Kingdom (PRWEB UK) 2 September 2014
A group of friends from Derby have been rewarded for their efforts regarding the promotion of cardiac arrest awareness. The group decided to make an active difference to those in their community following the death of their friend Sam Wright, who tragically died in December 2011 when he collapsed due to an undetected heart condition. The group have recently been awarded the title of First Aid Champions for their work.
The award, which is one of many at the prestigious St John Ambulance Everyday Heroes awards, recognises those who have made a significant difference in terms of both raising awareness and finances for charities and good causes. The work carried out by the group, know as the Friends of Sam Wright Committee, has involved fundraising for health screening and the provision of defibrillators for Sam's former school - Allestree Woodlands School, Derby.
Such was the effort by the team, they not only received their award from Adrian Waller of ZOLL UK PAD, but his company who specialise in resuscitation equipment, also donated five defibrillators to the community.
Spokesperson for the Friends of Sam Wright Committee, Dani West, said: 'We are absolutely overwhelmed at the generosity of everyone at Zoll. We cannot express how much their donation of five defibrillators means to us as a committee, but also what it will mean to the local community.
'It is a wonderful tribute to Sam and we will do him proud by working with St John Ambulance to ensure they are distributed appropriately and more awareness is raised for the Save a Life campaign.'
Chris Thornton, Regional Director for St John Ambulance in the East Midlands, was also quick to praise the generous donation saying: 'The survival rate increases by more than 50 per cent if an automated external defibrillator (AED) is used within the first four minutes, so this generous donation from ZOLL may help prevent many more lives being lost needlessly.
'At St John Ambulance, we believe that everyone should have access to first aid knowledge. We have been working with the Friends of Sam Wright Committee since last year and the committee is now providing equipment, and first aid training, to help save more lives.'
St John Ambulance is a global provider of first aid training and ambulances. Last year they provided first aid training to over 800,000 people and aim to be the difference between a life lost and a life saved. The charity rely on public donations to fund their projects and hope that those individuals which they have trained become volunteers within their community and spread the word.
Currently, training is open to everybody and the sessions usually take place in schools, workplaces or at events in community centres nationwide. For more information about the services and training courses provided, please visit http://www.sja.org.uk