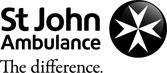 As the nation's leading first aid charity, we want to ensure that the UK's cycling community is equipped with first aid knowledge
London, United Kingdom (PRWEB UK) 2 September 2014
St John Ambulance have recently announced the launch of their latest 'First Aid for Cyclists' training app, which they hope will encourage cyclists to learn the first aid required to deal with the most common cycling injuries.
Thanks largely to British success at the London 2012 Olympics and in the Tour de France, the number of those riding their bikes has increased hugely. When you couple this with government initiatives such as the 'Cycle to work scheme', there are nearly three million of us turning the pedals three times a week or more.
The launch of St John's app coincided with the Department for Transport's announcement of a 2% increase in the number of all cycling casualties since 2012. The statistics also revealed that the number of individuals 'slightly' injured has risen by around 3% - this is where the provision of first aid can make a difference.
It was reported, however, that the number of those who are seriously or fatally injured as a result of a cycling has fallen by around 10% - proof that proper training can save lives.
Ashley Sweetland, National Cycle Response Unit Lead at St John Ambulance, said:
'Our unique, free app is a new tool specifically aimed at equipping the increasing numbers of cyclists across the country with first aid skills and should be as essential as a puncture repair kit.
'We know many cyclists have accidents on the road each year, sometimes resulting in serious injuries where first aid could have made a difference. As the nation's leading first aid charity, we want to ensure that the UK's cycling community is equipped with first aid knowledge, so that more cyclists can help where circumstances might need them.'
In a recent study looking at the amount of time taken to complete a basic first aid course, St John Ambulance staff found that cyclists performed far better than those in the pedestrian and motorists groups, taking less time to complete the course and with a greater success rate.
Their hope for the future is to train and prepare the world's largest first aid equipped cycling community.
Those wanting to download the 'First Aid for Cyclists' app can do so for free at either the iTunes app store or Google Play for Android today. For more information on the app, training and first aid advice as well as live updates from SJA, users of Twitter can follow #SaveaCyclist
St John Ambulance is a global provider of first aid training and ambulances. Last year they provided first aid training to over 800,000 people and aim to be the difference between a life lost and a life saved. The charity relies on public donations to fund their projects and hope for the individuals which they train to become volunteers within their community and spread the word.
Currently, training is open to everybody and the sessions usually take place in schools, workplaces or at events in community centres nationwide. For more information about the services and training courses provided, please visit http://www.sja.org.uk