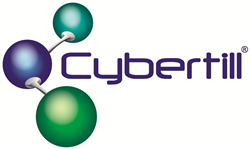 "The partnership with Mercury has multiple benefits. It will help Cybertill get a foothold in the North American market. It is also positive news for resellers, as this will also allow them to share revenues generated from merchant services
(PRWEB) September 03, 2014
Cybertill, a UK based retail systems solutions provider, is currently on a reseller recruitment drive, as it plans to enter the North American retail market. "The partnership with Mercury has multiple benefits. It will help Cybertill get a foothold in the North American market. It is also positive news for resellers, as this will also allow them to share revenues generated from merchant services," commented Cybertill founder and President, Ian Tomlinson.
In today's omni-channel retail environment mobile payment processing is increasingly important, especially when used in conjunction with mobile PoS. This combined technology helps retailers get closer to their customers on the shop floor and give them the personalised service that consumers now expect. "This partnership will strengthen our market position," said Tomlinson. "Cybertill will be able to offer retailers fixed and mobile payment solutions with our cloud based PoS, which can be used as fixed or mobile points of sale."
"We are pleased to be working with a like-minded innovative company as Cybertill. We will be supporting their reseller recruitment drive as they plan to launch their end to end cloud retail system in North America." Commented Matt Ozbat, Director of Integration, at Mercury.
Cybertill, a RSPA member, recently showcased its cloud based retail system integrated to the MercuryPay platform at RetailNOW in Orlando, Fla.
ends
Press Enquiries to:
Adrian Mills, Cybertill
Adrian(dot)mills(at)cybertill(dot)co(dot)uk
0151 545 2069
About Cybertill
Cybertill provides cloud-based retail software that allows retailers to manage their business in-store, online, over the phone and beyond. Cybertill's multi-channel retail system consists of Electronic Point of Sale (EPoS), ecommerce, mail order and head office software, all of which combine to offer a real time cost-effective solution for retailers.
Cybertill optimises single sales channels or integrates operations across stores, ecommerce and mail order in a flexible and intuitive way.
As Cybertill is cloud-based this ensures all data is live and can be shared across all sales channels enabling retailers to offer consumers a superior customer experience in store, online and over the phone.