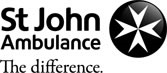 Through the 'Big First Aid Lesson', we've hopefully demonstrated to teachers and schools that first aid can be quick and simple to learn
London, United Kingdom (PRWEB UK) 2 September 2014
St John Ambulance believe they have taken a huge step towards better educating the public's basic lifesaving skills following their latest training project, 'The Big First Aid Lesson', which was held in June earlier this year.
The charity streamed a live, one hour webinar to schools across England at 2pm on Friday 20th June, in a project which is believed to have reached out to 32,000 pupils. The primary aim of the project was to help with the problems teachers face when training children in first aid, including lack of time and the cost of staff training which often make the skills difficult to introduce into the timetable.
Those watching in the classrooms were taught a range of skills including, a primary survey (the first stage of any assessment taken in a medical emergency), putting somebody in the recovery position, and how to deal with a severe bleed.
The project was rolled out in over 1000 schools and it is thought that the initiative will go a long way to removing the stigma surrounding whether or not young people should learn first aid and whether it should be included on the national curriculum.
In a study conducted by SJA, in which over 1000 primary school teachers were asked about the importance of first aid, the vast majority (97 percent) agreed that it was important and that more young people should learn first aid.
Of the other figures to come out of the survey, 57 percent of those asked felt that there was a place on the national curriculum for first aid training. Of this figure, 89 percent acknowledged that training, cost and time where major stumbling blocks for them carrying out the task.
Speaking about the event, Wendy Human, Director of Charitable Initiatives and Training, St John Ambulance said: 'There are now thousands more young people out there with life-saving knowledge to help their classmates, family and neighbours, which is very reassuring.
'Through the Big First Aid Lesson, we've hopefully demonstrated to teachers and schools that first aid can be quick and simple to learn. Never underestimate how vital the most basic of first aid skills can be in an emergency.
'Today's result is brilliant but learning first aid doesn't stop here and we encourage all schools to give their students the opportunity to learn more life-saving skills. We look forward to building on this year's success by making 2015's event even bigger and better.'
In order to get the message across to a wider group, SJA have provided further information about 'The Big First Aid Lesson' on their Teach The Difference website and there are a wide range of useful resources available there too.
About SJA
St John Ambulance is a global provider of first aid training and ambulances. Last year, they provided first aid training to over 800,000 people and aim to be the difference between a life lost and a life saved. The charity rely on public donations to fund their projects and hope that those individuals which they train become volunteers within their community and spread the word.
Currently, training is open to everybody and the sessions usually take place in schools, workplaces or at events in community centres nationwide. For more information about the services and training courses provided, please visit http://www.sja.org.uk