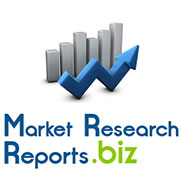 Latest Publication On Cloud Solutions And Market
Albany, NY (PRWEB) September 02, 2014
Cloud computing abstracts and visualizes the need for as much physical computing as possible and then it dynamically provisions that computing so that it can change to meet user demands. Based on deployment models, cloud computing can be classified into three primary types: Private, Public and Hybrid. Based on service provided, cloud computing can be classified into three types: Software as a Service (SaaS), Platform as a Service (PaaS) and Infrastructure as a Service (IaaS).
View Full Report at http://www.marketresearchreports.biz/analysis/155449
Cloud is moving beyond computing and storage and into an entirely new realm of communications, applications, content and applications. Evidence of this evolution ranges from common examples, such as Google Voice for Cloud-based communications, to less common examples such as Cloud-based payments solutions within the mobile commerce arena.
This report bundle represents the most comprehensive research covering the market for Cloud solutions and market opportunities. It includes research that addresses competitive analysis, market opportunities in various industry verticals, cloud applications and solutions, the future of the Cloud, and more.
Download Detail Report With Complete TOC at http://www.marketresearchreports.biz/sample/sample/155449
Key Cloud Impact Areas covered includes:
Cloud and Commerce, Content, and Applications
Cloud and Broadband including 4G and Beyond
Cloud and Small and Medium Business (SMB)
Cloud and Content Delivery Networks (CDN)
Cloud Virtualization and Virtualized Networks
Cloud Telephony and impact on Incumbents
Cloud Convergence with Social and Local
Cloud and Machine-to-Machine (M2M)
Cloud and Next Generation Networks
Target Audience:
Wireless service providers
Telecommunications infrastructure providers
Cloud infrastructure and support service providers
E-commerce companies including online and mobile
Cloud content, commerce, service and application providers
Investment companies positioning for business transformation
Related Reports at
M2M-IoT, Cloud, Big Data And Analytics: Market Dynamics And Opportunities
View Full Report at http://www.marketresearchreports.biz/analysis/212626
Technology and market advances in four separate, yet related, areas are poised to cause disintermediation as well as many market opportunities for companies across a broad spectrum within telecom and digital technologies. Machine-to-Machine (M2M) has already made a big impact on wireless communications as network operators seek to leverage revenue opportunities beyond human interaction reliant services.
Download Detail report With Complete TOC at http://www.marketresearchreports.biz/sample/sample/212626
The evolution of automated processes due to the Internet of Things (IoT) will accelerate this impact. The Cloud supports storage of huge amount of data gathered by M2M applications and also ensures real-time availability of data for further processing and analysis. Without the processing power and number crunching ability of Big Data and Analytics, the full potential of M2M and IoT would never be realized.
Business Process Management (BPM) Cloud, Mobile, And Patterns: Market Shares, Strategies, And Forecasts, Worldwide, 2014 To 2020
View Full Report at http://www.marketresearchreports.biz/analysis/206648
IBM is positioning to let people connect across the lines of business from within the business process applications.This ability to connect immediately is improving productivity. If the shipping department needs to talk to the order department, that can be done form within the business process management application. Messaging and collaboration are key aspects of Business Process Management (BPM) making processes more efficient.
Download Detail Report at http://www.marketresearchreports.biz/sample/sample/206648
When people can work things out as a problem occurs, then the delays are eliminated and the business runs far more efficiently.Consideration of Business Process Management (BPM) Market Forecasts indicates that markets at $3.4 billion will reach $10 billion by 2020. Growth comes as automation of process adapts more efficiently to collaboration between people and provides interactive process based on exception management.
About Us
Marketresearchreports.biz is the most comprehensive collection of market research reports. Marketresearchreports.biz services are especially designed to save time and money of our clients. We are a one stop solution for all your research needs, our main offerings are syndicated research reports, custom research, subscription access and consulting services. We serve all sizes and types of companies spanning across various industries.
Browse Latest Market Research Articles at https://www.linkedin.com/today/author/173774513