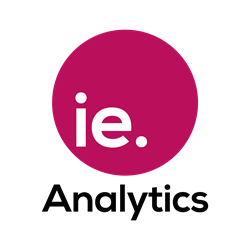 The Summit offers a great opportunity for attendees to learn how to gain meaningful results from big data through actual case studies presented by the leading pharmaceutical companies
Philadelphia, PA (PRWEB) September 04, 2014
Exciting new technological advances are helping those in the pharmaceutical industry make better strategic decisions for growth and clinical resource requirements. Industry leaders, as well as smaller companies, are finding ways to leverage big data for improved forecasting and targeted research, leading to improved business performance. The Big Data & Analytics for Pharma Summit in Philadelphia, November 5 & 6, at the Sofitel Hotel, will gather industry leaders and executives to learn about the latest developments in this rapidly evolving and challenging field.
As pharma and health organizations gather more data than ever before, they gain a much broader view of the market and can analyze enormous sums of data. The sheer enormity and complexity of this challenge requires new synergies in order to find a balance between requirements, to improve business performance and enhance clinical effectiveness. "This presents both a challenge and opportunity for pharma organizations," said Max Bowen, Summit Director. "The Summit offers a great opportunity for attendees to learn how to gain meaningful results from big data through actual case studies presented by the leading pharmaceutical companies."
The summit offers over 20 keynote speakers including; Catherine Marshall, Director of Information Strategy & Analytics at Pfizer. Catherine will present three case studies demonstrating how clinical data is being re-used for exploratory research and some key challenges in making the most relevant data discoverable for scientific analytics. Laszlo Vasko, Senior Director, R&D Information, AstraZeneca, will share the numerous challenges in leveraging healthcare datasets to effectively leverage EHR/EMR data in protocol. Laura Galuchie Director, Clinical Performance, Analytics & Innovation at Merck, explains how operational data, when visible in real-time and in an intuitive manner, enables colleagues to be more productive. For a complete list of speakers, agenda and registration details for the Big Data & Analytics for Pharma Summit visit http://theinnovationenterprise.com/summits/big-data-analytics-for-pharma-2014-November-philadelphia
###
About Innovation Enterprise:
Innovation Enterprise, a CFO Publishing company is an independent business-to-business multi-channel media brand focused on the information needs of Senior Finance, Operations, Analytics, Big Data, Strategy, Digital, Innovation & Sports executives. Products include IE.Summits, IeOnDemand, IeWebinars, ieWhitepapers & more.
Whether it's delivered online, or in person, everything Innovation Enterprise produces reflects the company's unshakeable belief in the power of information to spur innovation.