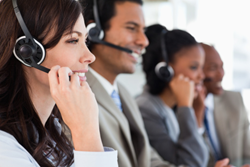 Atlanta, GA (PRWEB) September 03, 2014
1-800 Courier, a recognized leader in messenger, same-day delivery, and transportation services, announces its local on-call courier service delivery options. The same-day courier makes the announcement in an effort to enter new markets for same-day delivery, expand its customer base and increase sales growth. 1-800 Courier strives to be the best choice for courier logistics and same-day delivery throughout the US.
1-800 Courier offers five types of local on-call courier service delivery options, which include the 2-hour courier express, 4-hour courier express, express bike courier direct, 3-hour express bike service, and its express dock high straight truck service. Standard service and express service are its two most widely requested service options nationwide. Express bike courier direct and 3-hour express bike service are available in select cities. Customers are recommended to contact the Portland courier to find out more about the areas in which its bike services is available.
All of the courier's local on-call delivery services are all termed as window-time services. The window-time does not involve a pick up or delivery at an exact time. 1-800 Courier will pick up and deliver the requested items within the window time according to the on-call service. The window-time begins at the time of order placement or at the specified ready time the customer has requested. For example, if the customer states the package is ready for pick up at 1pm and they have selected the 2-hour courier express service, then the order will be performed between 1pm and 3pm.
Customers are able to change the ready time prior to the driver arriving at the origin. However, if the driver is in close proximity of the pick up location, there will be a charge to come back and pick up at a later time. 1-800 Courier is also available 24/7 to assist with any same-day delivery needs. 1-800 Courier strives to provide its' customers with the highest level of customer experience and same-day courier solutions.
1-800 Courier is a premier same-day courier service offering transportation and distribution services. From small packages to palletized freight, 1-800 Courier delivers fast. As a leader in the courier industry, their goal is to perform optimal courier logistic solutions and superior customer service every time. 1-800 Courier provides same-day delivery successfully for over 1,500 clients, including Fortune 500 companies nationwide.