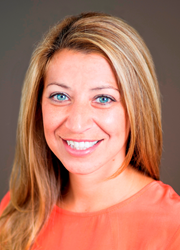 Beverly, MA (PRWEB) September 04, 2014
For many individuals becoming financially responsible may take a considerable amount of time. Accepting the inevitable; that the only way to have financial freedom is to become financially responsible should be one of the cornerstone of every individual's long range plan. S&N Debt Solution's core belief is to help make it possible for people to become financially responsible as well as financially independent.
Nicole Morgan, President of S&N states it this way; "Our experience and client interaction tells us that many people need to better understand the concept of financial responsibility. A person can have all of the advanced education in the world and still be ignorant about how to handle money, debt, and credit."
S&N has just made financial responsibility a part of their learning program and even provides a video in their financial literacy center for clients and others to view.
It also takes a degree of discipline to become financially responsible. Nicole Morgan says it this way; "It pays to be financially responsible because regardless of your stage in life, it is never too early to begin building the foundation for your financial future. Good habits developed in a disciplined way can go a long way toward helping individuals achieve their financial goals. Our clients are often faced with overwhelming credit card debt today and that adds another component to becoming financially free."
One example of needing to grow-up fast is when a single individual enters a partnership or marriage that may include children. Nicole speaks directly to that point; "Although children present new and immediate demands on a person's time and financial resources, having dependents may motivate them to plan for the future."
Here are S&N's three financial responsibility rules;
1) Budget your money and live on that budget.
2) Keep an emergency fund to cover three to six months' worth of living expenses; and
3) Avoid taking on any unnecessary debt - because becoming debt free is the best feeling you will ever have.
"If people adopt our three financial responsibility rules they will turn their lives around and build a future that is financially secure" says Nicole Morgan. S&N has built its company on helping people understand their role in the financial world. Of course success is only possible when people take responsibility for their own financial circumstances.
About S&N Debt Solutions:
S&N Debt Solutions is one of the leading unsecured and credit card debt settlement companies in America. Since its inception, S&N has focused on providing its clients with an unparalleled program that allows individuals to pay-off unsecured and credit card balances for negotiated amounts, frequently 50% less than what they owe.
http://debtsettlementnegotiations.com/
In addition, S&N is committed to educating their clients about budgeting, money management, and savings. S&N has produced a financial literacy section on their website that helps and motivates their clients to turn their financial lives around.
About Liberty Publishing:
Liberty Publishing has been providing cutting-edge content to financial institutions, financial advisors, CPAs, insurance professionals, real estate agents, and fee-only financial planners for over three decades. Our financial, economic, and tax content has become the standard by which all others are judged.
Liberty conceptualizes, researches, writes, and designs financial copy for dozens of newsletters, financial booklets, brochures, and reports for the nation's major banks, insurance companies, and broker dealers.
Written by:
M. Jeffrey Rosen, CLU, ChFC
jrosen(at)libertyink(dot)com
Liberty Publishing, Inc.
800-722-7270 Ext 122
###