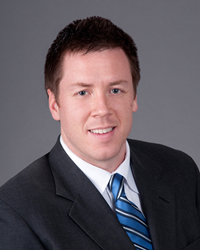 Knoxville, TN (PRWEB) September 03, 2014
While the Affordable Care Act provides incentives to create large, integrated health systems with the goal of offering better quality care at more affordable prices, the Federal Trade Commission is increasing scrutiny of hospital-physician transactions to ensure they fall within the parameters of antitrust law. This increased scrutiny resulted in the first-ever antitrust enforcement action involving a hospital's purchase of a physician practice earlier this year.
"Antitrust and Hospital Acquisitions of Physician Practices," authored by PYA Business Valuation Consulting Manager Will Hamilton and recently published in Becker's Hospital Review, gives readers an overview of antitrust law enforcement and safe harbor recommendations. It also offers considerations for avoiding increased antitrust scrutiny.
Measuring market share is an essential first step for assessing antitrust risk for mergers and acquisitions. PYA has significant experience measuring local supply and demand for medical services and conducting physician and community needs assessments. We combine this expertise with our understanding of the evolving healthcare industry antitrust guidelines to offer assistance calculating market share for antitrust risk assessment. Contact us for more information about our antitrust risk mitigation services.
About PYA
For over three decades, PYA has provided timely insight and strategic support, helping clients thrive in the midst of rapid change. PYA is ranked by Modern Healthcare as the nation's twelfth largest privately held healthcare management consulting firm, serving clients in 48 states from offices in Atlanta, Kansas City, Knoxville, Nashville, and Tampa Bay. For more information, visit http://www.pyapc.com/.