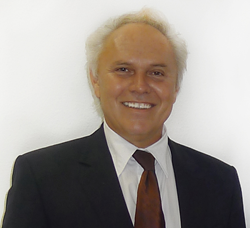 Halberstadt, Germany (PRWEB) September 02, 2014
ShakeM, one of the leading video editing sites, bands together with Business Texter, a leading SMS business messaging company, to leverage trade shows events and technology between the companies.
Jürgen Pfitzner, the ShakeM CEO and co-founder, noted, "Business Texter is an exciting new company with unique business messaging capabilities across SMS-enabled device technology. While our focus at ShakeM is to pioneer the simplicity between video editing and video composing features onto smartphones, tablets, and laptops, together we can share strengths and enhance the product features to our respective markets."
"We think the combination of the BizTexter messaging app and our video editing portal aligns well for both companies. The future will be exciting as we help each other improve," stated Norbert Petter, ShakeM co-founder and COO.
Aaron Rollins, CEO of Business Texter, said, "ShakeM is a really exciting company and great application for video services. They are changing the scope of what instant video can mean across mobility devices using their editing suite of services. On our side, we are the first to offer market intelligent messaging for today's business users." Business Texter's ability to advance interactive messaging using native SMS on smartphones, unified IPPBX phones and tablet devices will also redefine video for today's business users.
"Together we believe ShakeM can help us reshape our messaging package to include their unified audio-read feature and video capability to round our bundle," Rollins added.
In the coming months, ShakeM and Business Texter plan to team up at trade show events as well as to enhance each other's presence and effectiveness at CTIA 2014, WISPALOOZA 2014 and Fall COMPTEL 2014. In addition, ShakeM will campaign to select college campuses across the US to inspiring creative videos through promotional contests. You can meet them both at their first collaborative event September 9-11, 2014, at CTIA's MobileCon Booth 7404 in Las Vegas, Nevada, USA.
About Petter.Letter GmbH
Shakem.com is the principal product of the Petter.Letter GmbH (Halberstadt, Germany), which is operated by Norbert Petter, former executive officer for marketing and sales at the Salzgitter AG (one of the largest steel producers in Europe), and Jürgen Pfitzner, experienced entrepreneur and former telecommunications consultant to the German Federal Chancellor Helmut Kohl. Shakem is currently sparking interest in many big companies (such as HP and Nokia), which allows the company to grow rapidly. The product is developed and designed based on a focus on building applications for Windows 8 and Phone 8. Petter.Letter has a long history of working with various Microsoft experts and in hosting events for the Microsoft community. For additional information, visit http://shakem.com/.
For questions about ShakeM / Petter.Letter GmbH, please contact:
Jürgen Pfitzner +49 3941 59539-0
j.pfitzner(at)petterletter(dot)de
David Hess +1 201 859 4377
dhess(at)rkpsteering(dot)com
About Business Texter
Business Texter offers the first intelligent messaging app and API for business-to-consumer communications. Business Texter's powerful suite of C2B tools provides business owners and marketers top strategies for effectively using intuitive artificial intelligence, analytics, and advanced messaging optimization. By combining keywords, managed contacts and responsive 2-way communication, Business Texter is creating "A Whole New Way of Thinking" about SMS that is revolutionizing the future of texting and ending an era of simple 1-way SMS. Business Texter where mobile messaging combines with Business Intelligence. To sign up and receive immediate access to the program, visit http://www.businesstexter.com.
For questions about Business Texter please contact:
Noreen Rucinski +1.619.279.2002
noreen(at)businesstexter(dot)com