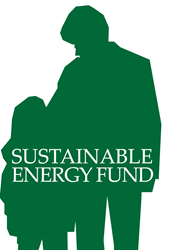 Allentown, PA (PRWEB) September 04, 2014
Sustainable Energy Fund's board of directors recently announced the appointment of Linda R. Evers to the board.
Ms. Evers, a Relationship Manager with Stevens & Lee, oversees a number of Client Teams and is responsible for communication with clients regarding the quality, service and value the firm provides.
With over 18 years of experience as in-house counsel, Ms. Evers provides significant and practical experience to help clients achieve favorable results that are cost-effective and make a positive impact on their financial conditions.
Prior to joining Stevens & Lee, Ms. Evers served as in-house counsel for FirstEnergy, one of the largest investor-owned utility in the nation. As FirstEnergy's Pennsylvania regulatory lawyer, Ms. Evers served as lead attorney on regulatory matters concerning Metropolitan Edison (Met-Ed), Pennsylvania Electric Company (Penelec) and Pennsylvania Power Company.
"Linda's regulatory experience will be invaluable to the Fund," stated Alan Roman, chairman of the board. "We are excited for her to join the board of Sustainable Energy Fund."
Sustainable Energy Fund is a nonprofit organization that assists energy users in overcoming financial, educational and regulatory barriers to a sustainable energy future. Sustainable Energy Fund provides a variety of services including financing energy conservation, energy efficiency and renewable energy projects; educating the leaders of today and tomorrow to create a passion for sustainable energy; and representing the interests of energy conservation, energy efficiency and renewable energy in proceedings before the Pennsylvania Public Utility Commission.