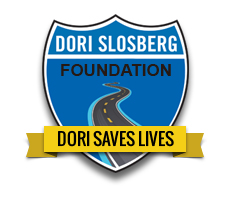 "Our mission is to encourage good times and exercise while keeping everyone safe on the road through education and awareness"
Boynton Beach, FL. (PRWEB) September 03, 2014
Everyone is invited out to Boynton Beach's Oceanfront Park, one of the most beautiful parks in South Florida to learn how to stay safe on the roads and get free stuff! With a growing number of residents and visitors occupying A1A in Broward and Palm Beach Counties that they share with car travelers, there are many safety issues that need to be resolved and that is where the South Florida Safe Roads Task Force comes into action. This group was created by local law enforcement agencies, the Dori Slosberg Foundation and the FDOT to combat these issues.
There will be a vehicle, bicycle safety campaign in effect on September 13th when all law enforcement agencies including the Florida Highway Patrol from Fort Lauderdale through Jupiter along A1A will be issuing warnings and citations to motorists, pedestrian's and cyclists if they are not obeying the law. This campaign is not designed to write tickets but rather to educate those who may not be aware of the rules of the road. These agencies will be out Saturday from 7am until 9am when the "Back to School" road safety fair runs until noon, and then again on Sunday morning. They will resume the safety campaign on Tuesday and Thursday evenings from 6pm – 8pm.
The Dori Slosberg Foundation and all of the agencies involved in the South Florida Safe Roads Task Force are looking to create awareness for the major issues that are causing serious injuries and fatalities. These problems include, not stopping at red lights and stop signs, motorists not obeying the 3 feet law and driving too quickly past cyclists', not stopping for pedestrians, and bicycle packs that take up too much of the road. "Our mission is to encourage good times and exercise while keeping everyone safe on the road through education and awareness" stated Tara Kirschner, PIO for the South Florida Safe Roads Task Force.
What: "Back to School" Road Safety Fair
Where: Boynton Beach Oceanfront Park
6415 N. Ocean Drive (A1A)
Time: 9am - Noon
Why: To educate the community about staying safe on the roads. Free bicycle helmets and other safety related goodies will be given away while supplies last. There will also be free food, games, seatbelt demonstrations and baby car-seat fittings.
For additional information please contact Tara Kirschner, (561) 789-9494 or tara(at)dorislosberg(dot)org.