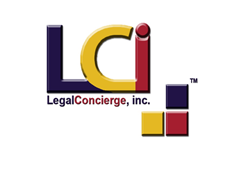 We Focus on the Details So You Can Focus on the Case
New Orleans, LA (PRWEB) September 03, 2014
Legal Concierge Inc., (LCI®) grand opening will be on September 1st, at 201 ST. Charles, Suite 255B New Orleans, at the Chase Building.
John Callis will be heading up this office. John was a litigation support manager at Baker Botts LLC, Locke Liddell & Sapp, McKool Smith LLC, and Thompson & Knight LLP before joining LCI and has over 19 years of experience handling complex and challenging litigation matters for clients of all sizes.
LCI® began in the year 2000, with just one employee, and has expanded into a full-service trial presentation, IT, and logistics firm. In addition, LCI employs over twenty five specialized staff members with a national and international reach. The New Orleans location will allow LCI to continue its expansion and meet its corporate growth projections.
For those that have never used LCI's® services; here is a brief description of the type of services that we provide:

Trial Site Administration and Logistical Services
Litigation IT Setup and Network Support
Trial Presentation and Graphics
As we embark on our new endeavors we hope to have your support. LCI is a minority owned business and is managed by our Native American CEO, Lisa Cain.
For further information about Legal Concierge Inc., contact us at 214-306-2246 or access web information at http://www.legalci.com.
Company: Legal Concierge, Inc.
http://www.legalci.com
Toll Free: 866-396-7034
Phone: 214-306-2246
Contact us at lci(at)legalci(dot)com