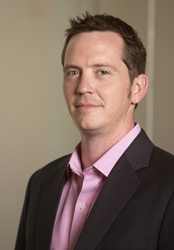 RANDA and Herff Jones are working together to make this an easy and seamless transition.
Nashville, TN (PRWEB) September 05, 2014
RANDA Solutions CEO Marty Reed has announced a partnership to support Herff Jones' "OWN IT!" clients and their existing contracts. As Herff Jones leadership wanted to ensure there is no disruption of service to the many users of their "OWN IT!" teacher observation solution, they turned to teacher observation experts RANDA Solutions, provider of TOWER and TOWER Mobile. "I'm pleased and excited at this collaboration," says Reed. "RANDA and Herff Jones are working together to make this an easy and seamless transition."
RANDA Solutions, a major provider of resources to support teacher effectiveness strategies, has been a pioneer in the field of applications that acquire, manage and report on teacher observation data. As Herff Jones searched the landscape of K-12 solution providers, RANDA seemed a natural fit to help them in transition. "OWN IT!" clients are predominantly in Indiana school systems where Herff Jones, a Varsity Achievement Brand, is based.
In transition, RANDA has been providing new support systems and training initiatives to provide a smooth path for existing users. "OWN IT!" users continue to use the existing platform, now owned and supported by RANDA, for a year. At the conclusion of the year, historical user client data is migrated into the larger TOWER system without additional cost and clients continue their activities on TOWER and TOWER Mobile.
"Our transition plan gives clients opportunity to get to know our team and for us to get to know our new clients," says Reed. "Based on existing client satisfaction reports, we have high confidence these users will want to continue the relationship on the TOWER platform, which has many more features, including aggregation and alignment to other data sets for additional benefits." RANDA's unique position in education intelligence systems is their tool set for administrators and educators collect, aggregate, manage and report on various types of education intelligence - both RANDA and third-party data. This includes standardized assessment results, formative assessments, teacher evaluation results, and education demographic data.
Historical and live data reporting, along with additional customized content, is delivered through our secure web portals. RANDA makes software tools that allow educators and administrators at the school, district, and state levels to make informed decisions based on timely, accurate data.
###
About RANDA Solutions
RANDA Solutions is an INC. 5000 software firm based in Nashville, TN serving the education sector. RANDA acquires, manages and utilizes data providing administrators and teachers a variety of education intelligence: Student Data, Educator Data, and Third-party Data (crime maps, community demographics, school climate, early warning data, etc.). Historical and live data reporting, along with additional customized content, is delivered via RANDA's secure web portals and integrates seamlessly with RANDA's cross-platform mobile applications for iPads and Android devices