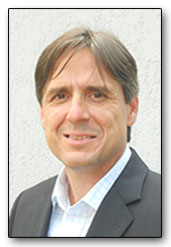 Ashland very much wants to partner with OEMs to deliver solutions for new applications that will assist them in fulfilling their needs as driven by the CAFE standards.
DUBLIN, Ohio (PRWEB) September 03, 2014
A recent U.S. Energy Information Administration report confirms what most Americans may already believe ‒ our dependence on gasoline will likely continue to decrease for several reasons. While the recession may have begun the current trend, consumers are also increasing their demand for more fuel-efficient vehicles. And, the National Highway Traffic Safety Administration's recently augmented Corporate Average Fuel Economy (CAFE) standard requirements have already spawned significant innovation in response. Composites research chemists at Ashland Performance Materials, a commercial unit of Ashland Inc. (NYSE:ASH), are among those leading the way with the newest, most differentiated technologies.
"One approach automotive producers are taking to meet CAFE standards is to design and produce lighter vehicles," explains Laura Gigas, product manager, Unsaturated Polyester Resins, Ashland Performance Materials. "In fact, according to the U.S. Department of Energy's Vehicle Technologies Office, a 10 percent reduction in vehicle weight can result in a 6 percent to 8 percent fuel-economy improvement. To this point, Mike Sumner, our group leader for SMC, Gelcoat, and Marine Resin and I will be making a presentation on September 1 at the SPE ACCE entitled 'Customer Driven Development of Low Density Class A SMC with Improved Mechanical Properties'."
"Lower-density sheet molding compounds (SMC) introduced in the recent past did not provide sufficient strength and toughness while still maintaining Class A finish required for use in exterior body panels," Sumner added. "Ashland has developed a 1.2 density Class A SMC material with higher physical properties including up to a 40 percent increase in flex and tensile strength and a 20 percent increase in modulus and elongation as compared to existing technology. The material also demonstrates increased substrate adhesion and impact resistance. Arotran™ 770 Tough Low-mass (TLM) Series resins will help engineers working for original equipment manufacturers meet both the regulatory and design parameters."
"The resins technologies we are providing to the automotive industry present a multitude of advantages versus both previous and alternative materials," explained Andy Beer, leader, Composites, North America, Ashland Performance Materials. "Ashland very much wants to partner with OEMs to deliver solutions for new applications that will assist them in fulfilling their needs as driven by the CAFE standards."
To learn more, visit Ashland at the upcoming Society of Plastic Engineers (SPE) Automotive and Composites Divisions' 2014 Automotive Composites Conference & Exposition (ACCE), booth #103-105 and follow us on Twitter. Ashland's presentation is on Wednesday September 10, from 8:30 to 9:00 a.m. in the Granite/Gold/Copper Room of the Diamond Banquet & Conference Center at the Suburban Collection Showplace, 46100 Grand River Avenue, Novi, MI.
The conference, which is the world's leading automotive composites forum, runs September 9-11, 2014. It is designed to educate and update automotive design and production engineers, sales personnel, and management from transportation original equipment manufacturers (OEMs) and Tier suppliers about the benefits and expanding importance of thermoset and thermoplastic composites in passenger vehicles, light trucks and other ground transportation applications.
About Ashland Performance Materials
Ashland Performance Materials is the global leader in unsaturated polyester resins and vinyl ester resins. In addition, it offers leading chemical technologies in gelcoats, coatings, intermediates and solvents, and elastomers. Key customers include: manufacturers of residential and commercial building products; infrastructure engineers; wind blade and pipe manufacturers; auto, truck and tire makers; and boatbuilders. Visit ashland.com to learn more.
About Ashland
Ashland Inc. (NYSE: ASH) is a global leader in providing specialty chemical solutions to customers in a wide range of consumer and industrial markets, including architectural coatings, automotive, construction, energy, food and beverage, personal care and pharmaceutical. Through our three commercial units – Ashland Specialty Ingredients, Ashland Performance Materials and Valvoline – we use good chemistry to make great things happen for customers in more than 100 countries. Visit ashland.com to learn more.
® Registered trademark, Ashland or its subsidiaries, registered in various countries
TM Trademark, Ashland or its subsidiaries, registered in various countries

Trademark owned by a third party