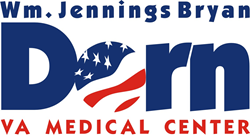 This public town hall will aid us in obtaining valuable feedback that ultimately translates to improved access and healthcare for our South Carolina Veterans
Columbia, SC (PRWEB) September 02, 2014
The Wm. Jennings Bryan Dorn Veterans Affairs Medical Center will host an outreach fair and public town hall meeting for Veterans and their families on September 24.
"Staff will be available at the outreach fair to provide Veterans with valuable healthcare and benefit information," said Medical Center Director Timothy B. McMurry. "The town hall will provide a forum where we can gather important input directly from Veterans to improve our VA programs."
The outreach fair will be held 4:45 p.m. to 5:45 p.m. in the main lobby of the Medical Center (building 100). Following the fair, a town hall meeting will be held next door from 6 p.m. to 7 p.m. in the Auditorium (building 5). Free event parking is available in parking lot number 1 and the overflow parking lot.
"It is essential that we listen to our Veterans who use VA healthcare so we can continuously improve our services at the Dorn VA Medical Center," added McMurry. "This public town hall will aid us in obtaining valuable feedback that ultimately translates to improved access and healthcare for our South Carolina Veterans."