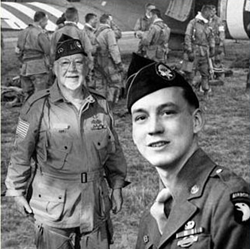 "You get more out a conversation when there is a real person standing in front of you...."
Howell, MI (PRWEB) September 05, 2014
Blue Frog Books may be a bookstore, but they still value the ability to talk with others to get the real story. In this day and age of social media and sound bytes, they offer their community a place to actually meet it's local talent. "You get more out a conversation when there is a real person standing in front of you, versus the condensed speak we use in our texts, cell phone calls, or on social media," Rob Vedro, of Blue Frog Books is quoted as saying when asked why he is so excited about the types of events Blue Frog Books puts on. "You get to ask follow up questions, see their body language, debate points of interest, or just have a good laugh," he continued with a chuckle.
With several events scheduled in September 2014 and beyond, it would be hard to give each full attention here. Blue Frog Books has a website that allows customers to browse for events that may be of interest.
A partial listing follows:
Author and Hands on Instructor, Lori Taylor.
WWII Veteran and Author, Don Burgett.
Internationally Published Photographer, Kennith A. Schneider.
Author, Michael Balian.
Author, Linda Vagnetti.
Author, Lisa Wolfe.
Author, David Hayes.
Author, Patrick Flores-Scott.
and the list continues...
Blue Frog Books also routinely offers:
Open Poetry Night with this month's special guest, Drew,
Blue Frog Book Club with this month's special guest, Author, Daniel Waltz,
and new for September, the Blue Frog Photo Club with special guest, Photographer, Thomas A Schneider.
They also offer other special events like music jams, workshops, and story times.
"We try to really bring a wide variety of events," Vedro added.
Within four months of opening their doors, Blue Frog Books has won the honor of "Best New Retail Business" in the Livingston County's People's Opinion Poll. They offer thousands of wide ranging titles in the store and millions of titles which can be special ordered to arrive in a matter of days, plus e-books or printed books from the website. Vedro and owner, Penny Coleman, have tailored the selection to the needs of the people who come through the door and continue to improve upon their offerings every day. Blue Frog Books also offers services that may not be conventional for a standard bookstore such as, in-house wide format printing, photo scanning, photo restoration and artwork, custom creation of cards and invitations, and still-life photography services for artwork reproduction or for standard items you may need images of for selling or insurance purposes.
"When we shop in search of the best deal on products like books, the person who pays for that savings the customer gets, is usually the artist who created it, not the mass retailer or the publisher," Vedro noted. Blue Frog Books works with the American Booksellers Association and the Great Lakes Independent Booksellers Association, both known for their independent bookseller infrastructure, to help promote their small business with big ideas.
Blue Frog Books has also started an "In-House Book-Fair" program to allow organizations to use reading as a fundraiser instead of other alternatives like bake sales, or cookie drives. They support local art in any form and are always looking for new ways to showcase Michigan/Local artists' work in their store.
For more information visit:
3615 E. Grand River Ave.
Howell, MI 48843
(517)552-6080
Grand River Plaza
w/ Carson's & Dunham's