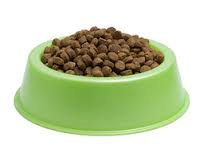 The lot codes indicated below* should not be sold or consumed
San Diego, CA (PRWEB) September 03, 2014
AttorneyOne.com, a recognized authority on law, update the website daily regarding all the latest information from the FDA on Pedigree nutrition for dogs.
Mars Petcare US announced on August 26, that 22 bags of Pedigree Adult Complete Nutrition dry dog food products are recalled due to the possible presence of a foreign material. The reason for the recall is that the product may contain small metal fragments, which could have entered the packages during the production process. These fragments may present a risk of injury if consumed.
The affected products are 15-pound bags of Pedigree Adult Complete Nutrition dry dog food and were sold from August 18 to August 25 in 12 Dollar General stores in Arkansas, Louisiana, Mississippi, and Tennessee.
Taking into consideration the latest developments, AttorneyOne.com monitor daily and update the website providing accurate information on all relevant FDA safety alerts. Sean Burke, director of Media Relations at AttorneyOne.com, adds "we are determined to keep an eye on FDA announcements concerning Pedigree nutrition for dogs and inform the public. For that reason", he continues, "our focus should squarely fall on investigating these safety alerts and getting the word out."
According to the announcement "The lot codes indicated below* should not be sold or consumed. Mars Petcare US is working with Dollar General to ensure that the recalled products are no longer sold and are removed from inventory."
AttorneyOne.com has further information on Pedigree nutrition for dogs at the website including the latest major drug, food, and medical products law news.
Headquartered in San Diego, CA Attorney One was founded in 2004 and is not a law firm. They offer a nationwide legal service which helps consumers find the best representation for their legal needs. You can learn more about Attorney One at our website http://www.attorneyone.com. You can also find us on Facebook at http://www.facebook.com/AttorneyOne. Checkout earlier news from us at http://www.prweb.com/releases/2014/09/prweb12135717.htm

fda.gov/Safety/Recalls/ucm411789.htm