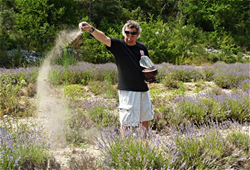 the funeral industry seems to be fragmenting into 2 separate parts
New York, New York (PRWEB) September 03, 2014
DFS Memorials now has a nationwide network of over 85 cremation providers in strategic locations, enabling us to help families nationwide arrange a direct cremation at a low cost. The average spend on a traditional funeral is in the region of $8,000 (NFDA) but for cremation it is nearer to $3,000 (CANA). Many traditional funeral homes are reporting that almost 80% of their cremation cases are direct cremations – the least expensive cremation option.
According to Nicholas Ille, owner and founder at DFS Memorials, "it's not just families with little or no money, many baby boomers are making it known that they do not wish to have an expensive send off, and simplicity, as opposed to tradition, seems to be the name of the game. The DFS Memorials network helps families locate a local provider who can offer a simple, no frills cremation. Although prices do vary across the US, the average cremation costs through a DFS Memorials provider is under $1000 complete.
Many traditional funeral homes, still grappling with the effects of the recession, are trying to cut costs, but each year more are closing. 2,224 funeral homes closed between 2000 and 2013 (NFDA). Many traditional funeral directors remain convinced that selling more funeral merchandise is what is required and they try and steer families to purchase additional items and services - such as viewings, tribute videos, keepsakes and cremation urns - for which they get a higher markup to help them recoup revenue.
Nicholas adds "Most of the families that we deal with at DFS Memorials are only interested in a basic cremation. The memorial part is then conducted by the family and friends of the deceased, at a time that is convenient to them, not the funeral director, and without any extra costs from the funeral home. What we are witnessing is the funeral industry fragmenting into 2 separate parts, the disposition element (cremation), and the memorial or celebration of life."
The cremation rate is continuing to grow and is forecast to reach 50% by 2016 (CANA) and cremation offers families so much more flexibility. Without a body to contend with, families can conduct their own memorial services without needing the services of a funeral home. "Our modern culture centers on personalization and self-expression and these values are permeating into death care" says Nicholas, "families are embracing the notion of re-claiming the death care ritual, and making a final send off for a loved one an event that they control and orchestrate. Many families choose to scatter ashes and feel they don't need a funeral home for this anymore."
As funeral homes compete for the direct cremation market, cremation prices are being driven down in many cities and some areas are experiencing out and out price wars. "Funeral providers are re-thinking their service areas as they seek to increase volume to maintain margins. Some providers we work with now even service their whole state for direct cremations" says Nicholas.
The simple cremation trend is likely to completely change the funeral industry as we know it and DFS Memorials is perfectly positioned to meet the public demand for affordable, no-fuss cremations."