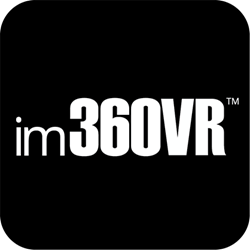 Santa Monica, CA (PRWEB) September 03, 2014
Immersive Media is proud to announce the launch of the im360VR player, available on the first commercially available VR headset, the Samsung GearVR.
Working with Samsung, Immersive Media developed a complete solution for 360˚ video experiences on the GearVR. Production teams toured the globe, recording footage of some of the world's most impressive locations, before returning to develop a high performance player application tailored to the capabilities offered by the GearVR. With content distribution handled by Immersive Media's patented imLive distribution platform, consumers will be able to experience high frame-rate, low latency immersive video directly on their Note 4 & GearVR devices.
"The im360VR application is exciting for Immersive Media. We have the deep experience, patented hardware and software architecture to provide for ground-breaking video experiences on VR devices like the Samsung GearVR. We think that Samsung shows great leadership and innovation, not only in the hardware that they've developed, but also in having the foresight to choose our platform to present their customers with the best 360˚ video experience. We're excited about the possibilities for consumers with this new class of hardware paired with our software." Said Myles McGovern, CEO of Immersive Media.
im360VR is a robust client-server architecture of hardware and software products that allow for the capture, encoding, production, distribution and playback of immersive 360˚ content. The im360VR player will be available on every GearVR headset, along with exclusive content from Samsung; GearVR users will be able to experience the famous Victoria Falls in Africa, go on a safari, see the majestic landscape of Iceland, tour Venice in a gondola and much more. Find out more about the im360VR for Samsung devices at http://www.immersivemedia.com/gearvr/
Immersive Media will be demonstrating im360VR player on the GearVR at IFA Berlin on Sept. 5 – 10th , http://b2b.ifa-berlin.com/en/ in the Note 4 & GearVR showcase area.
Immersive Media's 360˚ media platform is also available on Android and iOS devices and can be downloaded in the Google Play and iOS app store by searching for im360. As well, contact Immersive Media for information on support for the Oculus Rift and other HMD devices.
ABOUT IMMERSIVE MEDIA
Immersive Media is the pioneer and leading provider of 360°, full-motion, interactive video experiences. Immersive Media's patented imLive Platform and full production services create high-resolution, immersive video for a variety of applications, delivered on mobile, desktop, broadcast, Oculus Rift and GearVR. From branding and entertainment to mapping and defense, Immersive Media customers and agents produce the deepest, most engaging video experiences possible. Visit Immersive Media on the web at http://www.immersivemedia.com