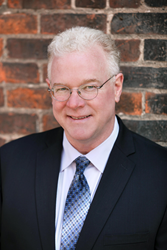 Fewer men, low birth rate and high jobless rates will exacerbate the advisor talent shortage.
Marine on St. Croix, Minnesota (PRWEB) September 03, 2014
In his latest article on ThinkAdvisor, financial-services-industry recruiter Jon Henschen tracks three megatrends that are likely to exacerbate the current labor shortage facing the financial advisor community.
Henschen's research points out that today, men account for the overwhelming majority of existing advisors—around 80%. Moreover, a very large chunk of advisors—43%, according to Cerulli & Associates—are in or nearing their traditional retirement age. Finally, the percentage of advisors who are women has not appreciably increased since the industry began keeping track of that statistic.
According to Henschen, the industry is already struggling to fill the void of retiring advisors. In the near term, the industry is dealing with fewer qualified male candidates. In the longer term, there will be fewer candidates overall due to a declining population and a growing class of permanently unemployed.
The full article elaborates on the three megatrends:
Trend 1: Fewer Male Candidates are Available—Since the 1970s, boys have been languishing academically while girls' test scores have been soaring. Much of the decline in male academic success has its roots going back to the 1970s, when it was thought that in order to have a gender-equitable society, normal male behavior was problematic in the school environment. Schools placed a greater emphasis on teaching boys to be less volatile, competitive and aggressive.
We also see a trend of squirmy boys, more so than girls, being labeled with a quick diagnosis of attention deficit hyperactivity disorder (ADHD), which results in many boys being medicated. Another factor that may be affecting boys' performance is frequent video game use, which has shown to have similar effects on the brain as ADHD medication.
Trend 2: Fewer Babies—Low birth rates and young people's failure to launch lead to prolonged dependence.
For a country to maintain a steady population, it needs a fertility rate of 2.1. America's fertility rate currently sits at 1.93 and is dropping steadily. This trend, combined with adult couples that choose pets over children, and singles who fail to launch and instead hang around at home to pay down college debt or simply lack motivation add to the talent shortage.
Trend 3: More Takers, Fewer makers—High and extended jobless rates lead to an untenable social safety net. Economists will tell you that an increasing number of responsible people subsidizing those who are irresponsible isn't a sustainable model because it perpetuates irresponsibility. One safety net affecting our future recruiting pool is the unemployment insurance benefit.
Henschen elaborates on these megatrends by employing an engaging mix of statistics, anecdotal data and personal observation and experience. He concludes with what is likely the only plausible solution.
Read this article and more from Jon Henschen on his website or on ThinkAdvisor.com.
Jon Henschen is President of Henschen & Associates, an independent broker-dealer recruiting firm located in Marine on St. Croix, Minnesota. With more than 20 years of industry experience, Jon is a staunch advocate for independent financial advisors, and is widely sought after by both reps and broker dealers for his expertise and advice on independent broker dealer topics.