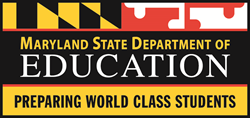 The Canton Group continues our 15 year commitment to state government and our continued relationship with the MSDE. We look forward to working on this project and taking this system to the next level. - Tom Gardner, Government Solutions Director
Baltimore, MD (PRWEB) September 03, 2014
The Maryland State Department of Education sought out The Canton Group, a Baltimore based web and software development firm, to provide highly technical website and database maintenance and support services for their MDK12 and MDReport Card websites. This $7.4 million contract includes refining, modifying, and updating of the functionality and data within both websites over the next 5 years.
The MDK12 website serves as a comprehensive tool usable by a variety of stakeholders to assist in understanding, analyzing, and making use of student achievement data. The MDK12 website provides resources allowing students, parents, teachers, administrators and board members to access large amounts of data in a user friendly format. The MDK12 website provides guidance on data analysis, school improvement process, best practices and benchmarking for the K-12 communities.
The MDReport Card is a collection of data compiled on an annual basis to provide information on school performance to all education stakeholders; provide information to support school improvement efforts; provide accountability at the State, school system and school level for reporting educational progress.
Services provided by The Canton Group include modifying source code and software configurations, enhancing the intranet and extranet web-based solutions hosted by MSDE, and solving logged support issues to maintain successful operation of the MDK12 and MDReport Card websites.
The contract requires competency in ASP.Net, Microsoft.net Framework, Microsoft SQL, Microsoft SQL Reporting Services for Scheduled Reporting, and Mission Critical Operations and Maintenance Support. The Canton Group was selected for its relevant experience with these technologies as well as with web portal management, financial transaction processing, data integration, reporting and dashboards.
About The Maryland State Department of Education:
The MSDE wants the best for children, and that includes a first-class education that will prepare them for a successful future. The following goals are put in place to raise the success of every student in the areas of achievement, teaching, testing, safety, and family involvement in schools:
1. Achievement will improve for each student.
2. Curriculum, instruction, and testing will be better aligned and understandable.
3. All educators will have the skills to improve student achievement.
4. All schools will be safe, drug-free, and conducive to learning.
5. Parents and legal guardians will be involved in education.
About The Canton Group:
Consistently recognized as the leading web and software development firm in Baltimore, The Canton Group is dedicated to engineering innovative web solutions that help organizations achieve mission critical business objectives. The Canton Group has an award-winning team of cross-platform web architects and developers that help organizations use technology to innovate and successfully adapt to rapid changes in the modern business landscape.