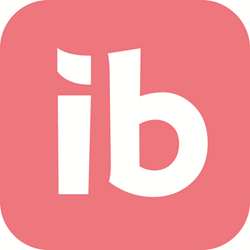 It may come as a surprise to many, but it looks like our youngest users are also our best savers.Millennials account for the largest group of Ibotta users and have been strong supporters of our service since day one, said Bryan Leach, CEO, Ibotta.
Los Angeles, CA (PRWEB) September 03, 2014
Ibotta, Inc., the leading U.S. retail shopping app that gives users cash back when they shop, today revealed the findings of its millennial focused survey which shows 25-34 year olds to be Ibotta's savviest savers.
Ibotta represents the latest and most technologically advanced way for shoppers to save money while shopping in store. In as little as 20 months, Ibotta has been able to build a user base of over 3.5 million loyal shoppers who use the app to receive actual cash back while shopping at all of their favorite stores including Walmart, Costco, Whole Foods, Nordstrom, Target, Sephora, Best Buy, Pet Smart and Babies R Us.
The biggest surprise from the survey came from discovering that Ibotta's millennial users were by far the most dedicated and frequent savers when they went shopping. Millennials make up over 40 % of Ibotta's users and when asked about their shopping habits, the majority (60%) said they like to change the products they buy each month in order to claim different cash rebates. To date Ibotta users have claimed nearly $11 million in cash rebates. Also 71% of those surveyed showed economic prudence, by stating that they always make sure to check their Ibotta app each time they draw up their shopping list.
The shopping baskets of millennials turned out to be a surprisingly familiar affair with the majority of users (38%) making sure to stock up on milk, followed by bread and eggs (26 %). This also corresponded to their favorite cash rebate items, with 54% of millennials citing milk as being their number one shopping item. However 24% said that any or all of the brands and items had a chance of getting into their shopping baskets based purely upon the size of the cash rebate associated with that item, presenting marketers with a key opportunity to not only connect with, but induce trial usage with key millennial audiences.
When visiting the store, most millennials (57%) said they spent their hard earned cash on groceries including a range of food items. Surprisingly, the shopping basket then gets a break, as the next favorite rebate (25%) collected by millennials came in the form of external dining at a range of restaurants and food outlets where Ibotta cash rebates can also be claimed. No millennial can afford to pass on a good wardrobe and 11% said they regularly claimed cash back on clothing for themselves or for their families.
So what do millennials do with the cash back they receive from Ibotta? Well it seems that this group of shoppers are really a lot savvier with their savings than they're given credit for. 36% said they saved the money, 14% said they use the cash back to pay bills and 11% chose to use the rebate for a special occasion or to buy a special gift for someone else. A canny 19% re-routed their cash rebates into the following weeks grocery trip, providing retail brands with an opportunity to further engage with their millennial customers and have them return to their stores, courtesy of ongoing cash rebate options. Finally, 19% said they used the money for leisure activities including buying their morning coffee.
It also looked like millennials, more than any other group were particularly vigilant about buying environmentally conscious brands. A majority (50%) said it was extremely or very important to buy environmentally conscious products, and 29% said it was of importance. Only 7% said it was somewhat important to them with 14% saying it was not important at all.
"It may come as a surprise to many, but it looks like our youngest users are also our best savers. Millennials account for the largest group of Ibotta users and have been strong supporters of our service since day one. The survey revealed that while as many as 68% use money saving apps, 32% use Ibotta exclusively to save money on their shopping bills. We believe this is partly due to the wide range of millennial friendly retail brands catering to our users. With demand so strong, we're making sure we keep adding to this line up," said Bryan Leach, CEO, Ibotta.
Ibotta is the leading retail shopping app on iOS and Android and is the 16th most frequently used app in the U.S. For more information or to view the rebates, please download the app at the App Store or via Google Play or visit http://www.ibotta.com.
About Ibotta
Ibotta, a Denver-based mobile technology company is transforming the way companies and retailers think about and execute mobile media and advertising campaigns in conjunction with brand loyalty development. With a one-of-a-kind user experience, the world's leading companies and retailers continue to make Ibotta a key pillar of their digital programs and in-store growth strategies.
With over two billion rebates viewed, 70 million completed brand interactions, and over $10 million in cash rewards earned by users to date, Ibotta continues to drive brand messaging tracked to direct item level purchases for both in-store and online transactions, establishing it as a true omni-channel solution.