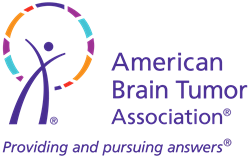 Chicago, IL (PRWEB) September 03, 2014
The American Brain Tumor Association (ABTA), in conjunction with the Brain Tumor Funder's Collaborative (BTFC), is awarding a $2 million research grant to explore commonalities among long-term glioblastoma survivors around the world.
Glioblastoma is a common and aggressive type of brain tumor most prevalent in adults ages 45-65, and affects more men than women. This highly malignant tumor's octopus-like tentacles make it difficult to remove completely during surgery, and with current treatments, median survival is about 14.6 months. A small percentage of patients experience better outcomes and become long-term survivors.
The Brain Tumor Funders' Collaborative—a strategic partnership among advocacy organizations like the ABTA and private philanthropic groups—initiated a call for research proposals to investigate why only a minority of glioblastoma (GBM) patients achieves long-term survival.
The researchers aim to understand the basis for long-term survival with glioblastoma by comprehensively studying patient histories, tumor characteristics at the molecular genetic level, and effects of treatment. To do this, the researchers identified a large group of more than 300 patients who have survived glioblastoma for more than five years. Understanding the shared characteristics of long-term surviving patients allows for better understanding of the biology of this deadly disease, and will ultimately lead to improved treatments for all patients.
"We are proud to partner in this global initiative and support collaborative science which is vital to furthering our understanding of the characteristics of survivors and potentially uncover new research directions," said Elizabeth M. Wilson, MNA, ABTA president and CEO. "Collaborations such as these support the ABTA's mission to advance the understanding and treatment of brain tumors in an effort to improve, extend and ultimately save lives."
The recipient of the BTFC grant is a research consortium led by the European Organization for Research and Treatment of Cancer (EORTC) and the Brain Tumor Center at the University Hospital in Zurich. The consortium, comprised of more than 20 Neuro-oncology Centers of Excellence across the globe, include researchers in Europe, the United States and Canada.
The project will be managed by Michael Weller, M.D., of the University Hospital Zurich and Patrick Yung Wen, M.D. of the Dana Farber Cancer Institute, in support of the EORTC.
About the American Brain Tumor Association
Founded in 1973, the American Brain Tumor Association was first and is now the only national organization committed to funding brain tumor research and providing information and education on all tumor types and all age groups. For more information, visit http://www.abta.org or call 800-886-ABTA (2282).
About the Brain Tumor Funders' Collaborative
Inaugurated in 2003, the Brain Tumor Funders' Collaborative (BTFC) is a strategic partnership among private philanthropic and advocacy organizations in the US and Canada to pool their resources and focus their research dollars toward advancing the understanding and treatment of brain tumors. The five members of the BTFC are: the American Brain Tumor Association, Brain Tumour Foundation of Canada, Children's Brain Tumor Foundation, James S. McDonnell Foundation, and the Sontag Foundation.
About the European Organisation for Research and Treatment of Cancer
The European Organisation for Research and Treatment of Cancer (EORTC) is an International non-profit association (AISBL) founded in 1962 and established under the laws of Belgium. The aims of EORTC are to develop, conduct, coordinate, and stimulate translational and clinical research in Europe to improve the management of cancer and related problems by increasing survival but also patient quality of life. EORTC is both multinational and multidisciplinary, and the EORTC network comprises over 300 hospitals and cancer centers in over 30 countries, including about 2,500 collaborators from all disciplines involved in cancer treatment and research. The primary aim of the EORTC Brain Tumor Group (BTG) is to conduct, develop, coordinate, and stimulate clinical and translational research for the treatment of brain tumors and metastases.
# # #