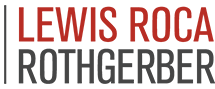 (PRWEB) September 04, 2014
Lewis Roca Rothgerber LLP proudly announces that Gregory B. Kanan, Tamara F. Goodlette, Jaclyn Casey Brown and Edward A. Gleason, in partnership with Dallas firm Carrington, Coleman, Sloman & Blumenthal, have successfully brought to conclusion a habeas corpus death penalty case in Texas involving the capital murder conviction of Manuel Velez (Manuel Velez v. State of Texas in the Court of Criminal Appeals of Texas No. AP-76,051).
According to court documents, Velez and the woman he was living with were charged in the 2005 death of her infant son. In 2008, Velez was convicted after the mother pled guilty to injuring the child and received a ten-year sentence in exchange for her agreement to testify against him.
At the request of Velez's pro bono habeas corpus legal team, the neuropathologist who analyzed the child's brain tissue for the state conducted further analysis on the tissue samples. According to court records, the neuropathologist ultimately concluded that the child had sustained a brain injury much earlier than government experts had testified at trial—critically, when Velez was living in another state.
On April 2, 2013, the trial court recommended and the Texas Court of Criminal Appeals affirmed that Velez's conviction be overturned and that he be given a new trial.
Judge Elia Cornejo Lopez's finding noted that the original defense failed to present evidence of the mother's abuse of her children. They also failed to challenge the testimony of the state's medical experts concluding that the child died of injuries that could only have occurred during the two weeks before his death.
After numerous subsequent discussions with the District Attorney, who had initially vowed to retry Velez for first degree murder and once again seek the death penalty, court records show that Velez was offered a plea of "no contest" to reckless injury to a child with a sentence of 15 years.
After being imprisoned for nine years, four of which have been spent on Death Row, court documents indicate that Velez will soon be eligible for parole with credit for time served and good behavior.
This tremendous result was achieved through the efforts of Kanan, Goodlette, Brown, Gleason and many other lawyers and staff over a period of six years.
In 2013, the American Bar Association presented Kanan, Goodlette, Brown and Gleason with its Exceptional Service Award for Pro Bono Death Penalty Representation for their work in securing Velez's retrial.
About Lewis Roca Rothgerber LLP
Lewis Roca Rothgerber LLP is one of the largest law firms in the Western U.S. The firm maintains thriving practices in intellectual property, litigation, real estate, business transactions, gaming, banking, bankruptcy and energy and natural resources with more than 250 attorneys across nine offices including Denver, Colorado Springs, Phoenix, Tucson, Albuquerque, Casper, Las Vegas, Reno and Silicon Valley. For additional information, please visit http://www.LRRLaw.com.